Paula Modersohn-Becker was a  German artist who only lived for 31 years from 1876–1907. She died three weeks after giving birth. She is known as the first woman to paint a naked self-portrait, where it is suspected she may have been pregnant at the time.
She trained in Germany but left for Paris shortly after. There she found inspiration in the avant-garde artists like Cezanne, Gauguin, Picasso and Matisse among others. Her subjects were often mothers, children and herself as she created many self-portraits. She was very ahead of her time in the way she approached painting. She was expressive, and sensitive and had a way of capturing the essence of her models that is fascinating and impressive.
She was married to fellow artist Otto Modersohn, a German landscape painter. Their relationship was tumultuous and at one point she even left him. Her relationship with Otto and the change she faced in self-identity because of marriage is often underlying in her portraits.
I cannot say that I love all of Modersohn-Becker's work but I do appreciate the self-portrait where she appears to be pregnant. I actually really love the aesthetic of the piece. The brush work is quite smooth in comparison to her other work, yet it still retains the quality where some of the brush strokes are visible. I really like how it looks. It's interesting to find out through research which artists inspired her, as their influence is visible in the way that she handles paint.
While I don't particularly love her style of painting, I do love the way that she portrays women. They are strong and defiant. Unlike the nudes created by men in the past, the gaze upon which she views and shows her subjects is completely different; they are not beautiful objects to be admired but rather independent and empowered women who force us to view them differently.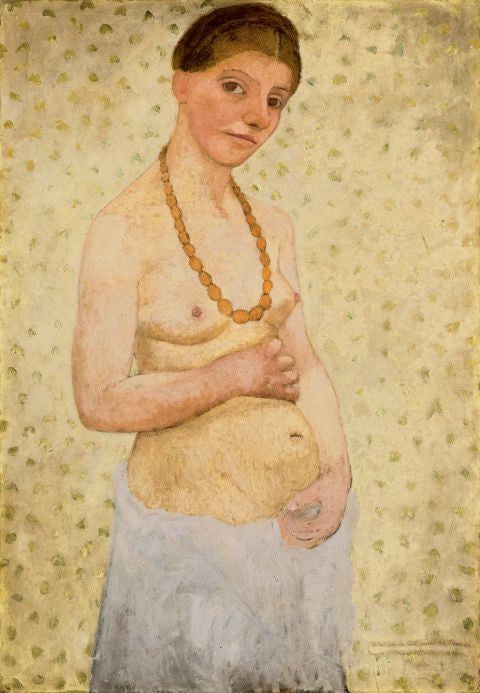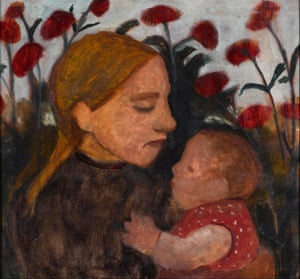 http://www.mam.paris.fr/en/expositions/exhibitions-paula-modersohn-becker
https://www.theguardian.com/books/2017/nov/04/being-here-life-paula-modersohn-becker-marie-darrieussecq-review