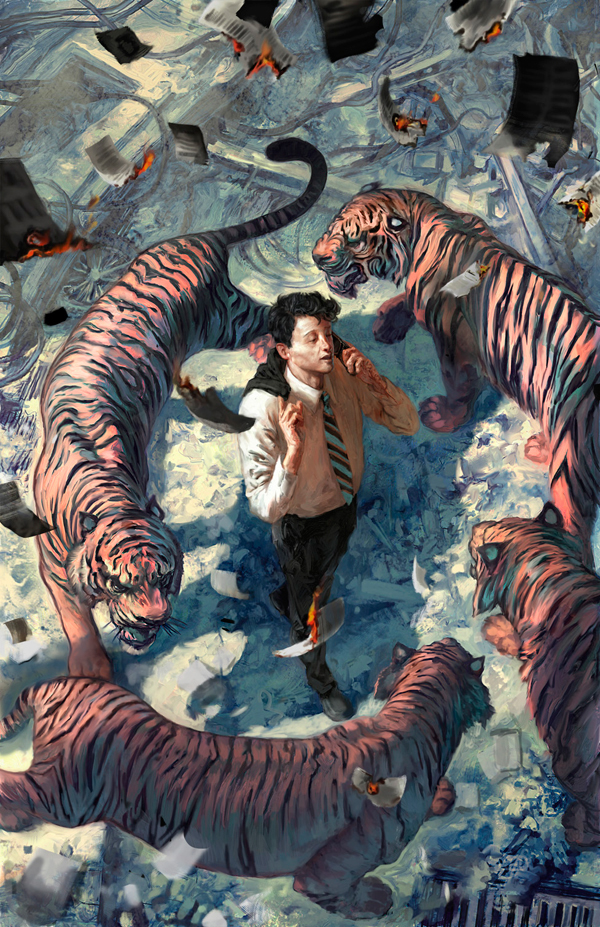 Jon Foster is an American artist and illustrator. He was encouraged from a young age to keep pursuing his artistic endeavours, although he didn't immediately pursue art after high school. He says that he wasn't "the art kid" and that he wasn't a great student academically, and to make matters more complicated his portfolio also wasn't very strong. Foster applied to a whole bunch of art schools in New York but was only accepted to one under academic probation. That wasn't ideal for him so he decided to work really hard and apply himself. Eventually he was accepted into RISD. He studied illustration at the Rhode Island School of Design and graduated in 1989 when he was 25.
He is a very prolific illustrator and has worked with lots of huge companies such as National Geographic, DC Comics, Simon and Schuster, Knopf, and Scholastic to name just a few. He has also won a ton of awards.
He received a lot of attention for some of his oil paintings of robots early on in his career, but has been working mostly digitally in the past 10 years. He finds that working digitally allows him to experiment more with colour and he feels his illustrations are more dynamic because of it. He also like the function of being able to go back and undo things (ctrl + z).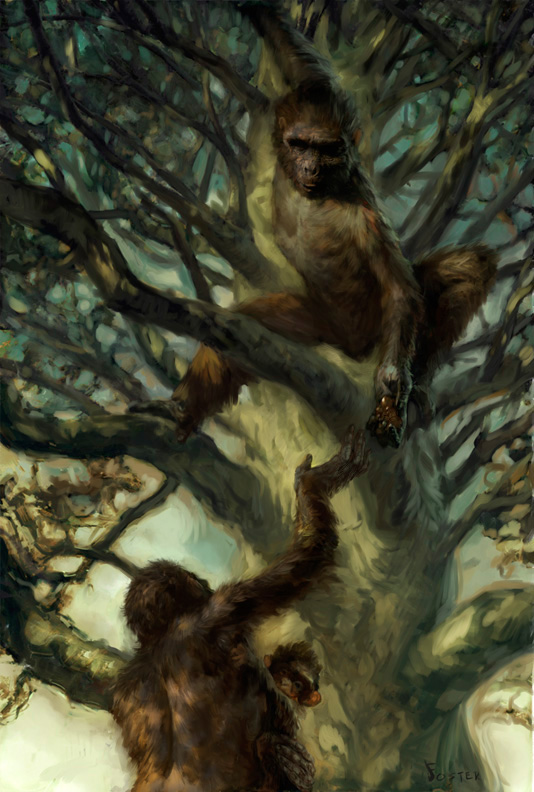 When I first looked up his name and found his work I was immediately taken. There is something that draws you in as soon as you see his work. It took some deeper thought for me to figure out what I really love about his work. First off, I love his use of colour. The way that he is able to use colour to communicate light as well as the way that he pairs it with other colours is enchanting. He is a master of creating an atmosphere and mood through his use of colour. If you isolate a single area, you can see that he has integrated so many layers of different colour and shades to make up his pieces, it's pretty impressive. I also love the quality of his work, it's soft and smooth but with solidity, you can really see his background in oil painting shine through in his digital work. He is also clearly a great draftsman.
One of the things I appreciate the most about him is how hard he works. Reading through his interviews he talks about how he wasn't "the art kid" and coming out of school his stuff wasn't that good. I find that really comforting and encouraging to not get so hung up on where I am now, but to just keep doing the work and improving.
https://www.jonfoster.com/about.html

http://othercoolbirds.com/jon-foster-featured-artist/
https://www.behance.net/JonFoster