Leon Kossoff: A Short Biography
Childhood and Early Experiences
Leon Kossoff (1926 – present) is a British figurative painter. He is best known for his portraits, life drawings and London cityscapes. He was born to Russian-Jewish parents in Islington, East end London. In 1939, when he was only twelve, he was evacuated with the rest of his elementary school to King's Lynn, Norfolk, where he began living with Mr and Mrs R.C. Bishop. Kossoff's foster parents encouraged him to pursue his interest in art, and it's during his time with them that Kossoff made his first paintings. Upon his return to his native London in 1943, he enrolled in the Saint Martin's School of Art. At the age of seventeen, he started his studies in commercial art and began attending life drawing classes in the evenings at Toynbee Hall.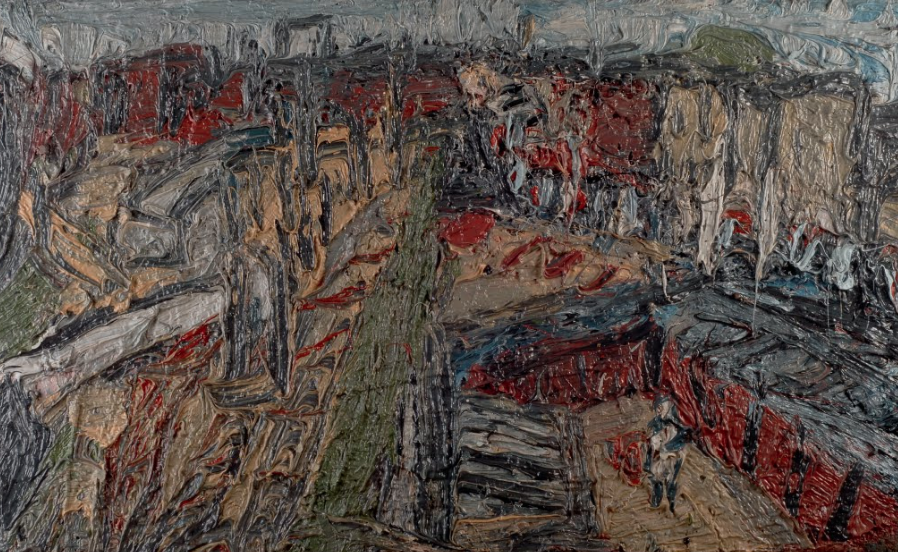 Military Service and Artistic Studies
Kossoff spent his military service with the Royal Fusiliers, attached to the 2nd Battalion Jewish Brigade. He served in Italy, Holland, Belgium and Germany for three years before returning to the Saint Martin's School of Art in 1949. From 1950 to 1952, he attended the Borough Polytechnic, where he studied under David Bomberg. During this time, he became close to a classmate of his, Frank Auerbach. They grew to become influenced by each other, as they both dealt with similar emotions and subject matter in their work, an used a heavy impasto technique in their paintings. It was also around this time that Kossoff refined his cityscape subject matter to the area of London where he was born. Kossoff's studio was located at Mornington Crescent from 1950–1953, he then moved to Bethnal Green and stayed there until 1961. He also sought additional education in art and studied at the Royal College of Art from 1953–1956.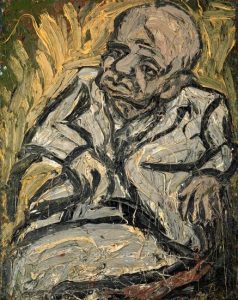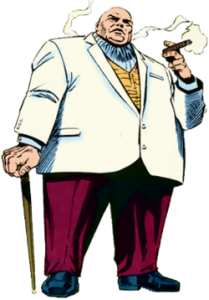 From Student to Teacher
After his graduation from the Royal College of Art in 1956, Kossoff was promptly invited to join Helen Lessore's Beaux Arts Gallery, located on Bruton Place in London. A few years later, in 1959, Kossoff began a teaching career at the London schools Regent Street Polytechnic, Chelsea School of Art, and Saint Martin's School of Art. He continued his artistic career at the same time and soon started featuring in galleries and shows alongside his friend Frank Auerbach and other artists such as Francis Bacon and Lucian Freud. After moving his studio away from Bethnal Green and then Willesden Junction, he finally settled in Willesden Green in 1966.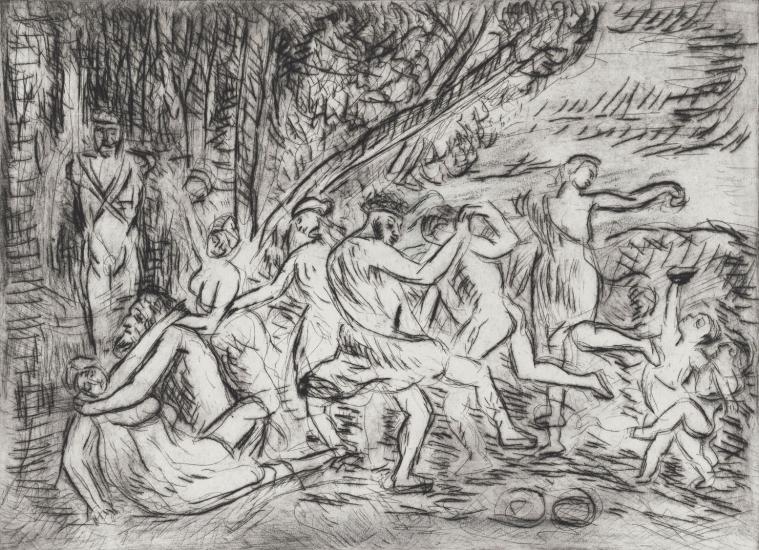 Late Life and Work
Kossoff exhibited art the 46th International Art Exhibition, Venice Biennale held in 1995. In 1996, he was the subject of a Tate Gallery retrospective, and in 2007, the London National Gallery, held an exhibition of Kossoff's work: "Leon Kossoff: Drawing from Painting". Kossoff declined the offer he received to be appointed a "Commander of the Most Excellent Order of the British Empire", which is to be considered a high honour. Kossoff's 2010 traveling show of new paintings and drawings, began at Annely Juda Fine Art, London, traveling across the US to the  L.A. Louver, Los Angeles. His latest traveling show lasted from 2013 to 2014, and the works exhibited some of his urban landscapes of London.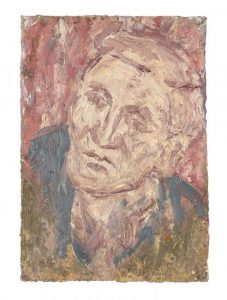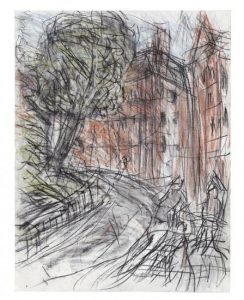 Cited:
Artnet, Leon Kossoff: http://www.artnet.com/artists/leon-kossoff/
Annely Juda Fine Art, Leon Kossoff: http://www.annelyjudafineart.co.uk/artists/leon-kossoff
Tate Museum, Leon Kossoff: https://www.tate.org.uk/art/artists/leon-kossoff-1436
Wikipedia, Leon Kossoff: https://en.wikipedia.org/wiki/Leon_Kossoff