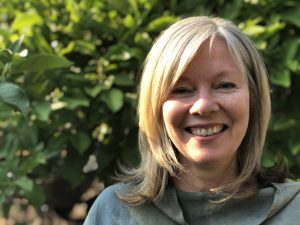 I have been an instructor at Capilano University since 1997. I teach in the Geography Department and in the Liberal Studies BA.
My teaching focus is in areas of environmental geography, natural hazards, climate change, earth sciences and meteorology. I co-teach a course called Approaching Knowledge for the Liberal Studies BA in addition to being a tutorial advisor for several students.
I am a member of the EarthWorks collective on campus which organizes a lecture series and campus stewardship events aimed at educating about environmental issues and providing hands-on activities for students.
I am currently contributing to the development of a BA in Environmental Studies and a minor in Environmental Stewardship. Decolonizing and indigenizing teaching and learning is very important to me and I am working on a project supporting and facilitating indigenizing practices on campus.
Education
Master of Science
1995, 
McMaster University (Hamilton, ON)
Geography (Climatology)
Honours Bachelor of Science
 1993, Trent University (Peterborough, ON)
Geography and Environmental Science
Teaching
Faculty, Department of Geography, Capilano University (1997-current)
Faculty, Department of Biology, Capilano University (2015)
Faculty, BA Liberal Studies, Capilano University (2015-current)
Faculty, School of Tourism, Capilano University (current)
Instructor, Department of Geography, Douglas College (1998 – 2000)
Committees
Coordinator, EarthWorks 
(current)
Indigenize the Academy Committee 
(current)
Campus Learning Community: Folio Thinking (current)
Chair, School of Social Sciences (2015/16; 2016/17)
Cap Year Experience Committee
Facilitator and member, Campus Learning Community on Indigenizing & Decolonizing