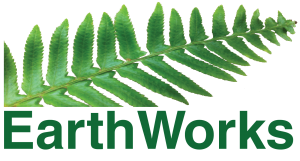 The mission of EarthWorks is to educate and inspire students as well as members of the campus and local community
to understand complex environmental issues from a multi-disciplinary perspective enabling all to take action for positive change.
I am one of the founding members of this initiative and I work closely with faculty, staff, and students in organizing a lecture series, campus events, field trips and a group of student interns (CapU Works).
Waste Audit
Since 2011, I have been the lead instructor responsible for working with campus facilities in organizing annual campus waste audits.
The goals of this initiative are to reduce campus waste generation, improve our waste management strategies and to integrate the event and learnings into the curricula of various courses on campus including geography, archaeology, outdoor recreation and many others.
Over 200 students participate in each of these hands-on experiential learning activities. The results inform our waste management practices on campus.