Mead Schaeffer was born on July 15, 1898 to Charles and Minnie Schaeffer. He grew up in Springfield, Massachusetts, and reportedly knew he wanted to be an artist by the age of seven! His art education began at the Pratt Institute in Brooklyn, which didn't even offer illustration classes. There he was part of the legendary Class of 1920, which would go on to produce more famous illustrators than any other. He studied under Dean Cornwell and Harvey Dunn, both of whom influenced his style and greatly improved his work. Around this time he also married his wife, Elizabeth Wilson Sawyers, who was also an artist. This 53 year long partnership, that lasted until Schaeffer's death at the age of 82, would prove an incredible asset to him.
Like the other illustrators of his age, Schaeffer worked extensively for magazines like McCall's, Cosmopolitan, the Woman's Home Companion, American Magazine, and the Saturday Evening Post. He also illustrated many books for the Dodd-Mead company, including Moby Dick, Typee, Omoo, Les Miserables, The Cruise of the Cachalot, Tom Crinkle's Log, Sans Family, The Count of Monte Cristo, and The Adventures of Sherlock Holmes. Although Schaeffer mainly worked in oil paints, he also used pen and ink and woodcut illustration. Schaeffer was widely popular and during the golden age of illustration, he was the highest paid illustrator in the world.
Schaeffer's dedication to the authenticity of his work is part of what makes it so charming. He spent long periods of time traveling in order to capture costumes and locations appropriately. He didn't like working from photographs, and instead worked from his imagination or from life, going to great lengths for accuracy.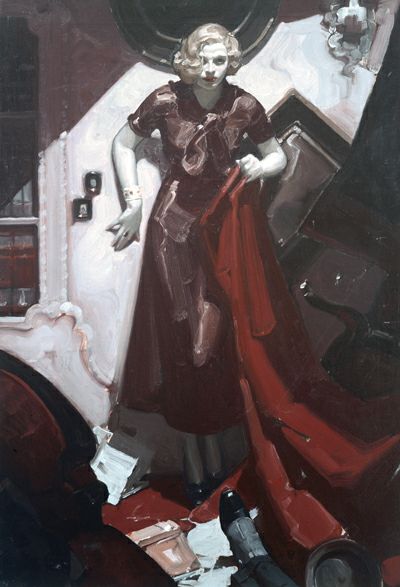 One notable partnership Schaeffer had was with Norman Rockwell. Schaeffer and his family were close friends with Rockwell and would often model for his photographs. During World War II, they worked together to create a project that would aid the war effort. Rockwell created his Four Freedoms series, and Schaeffer created a series of 14 paintings to commemorate the US armed forces.
Next, Schaeffer travelled across the United States, creating paintings to celebrate the unique characteristics of each state. By the time he was finished with this project, he had completed over 5000 paintings in his career.
He and his wife decided they need a big break. They sold most of their belongings and took an extended vacation in the Caribbean. The completely changed their lifestyle, and Schaeffer later described it as his "second life". After a break from art, Schaeffer was able to rediscover his love for painting.
I really enjoyed discovering Schaeffer's art. I'm particularly fond of his handling of paints, as he is able to use chunky blocks of color to create real depth and shadow. His compositions are dynamic and interesting, and his characterized manage to appear stylized and realistic at the same time. I see a touch of his style in many of the digital illustrators out there today, and I think it's interesting how we can gain inspiration from someone and not even be aware of it!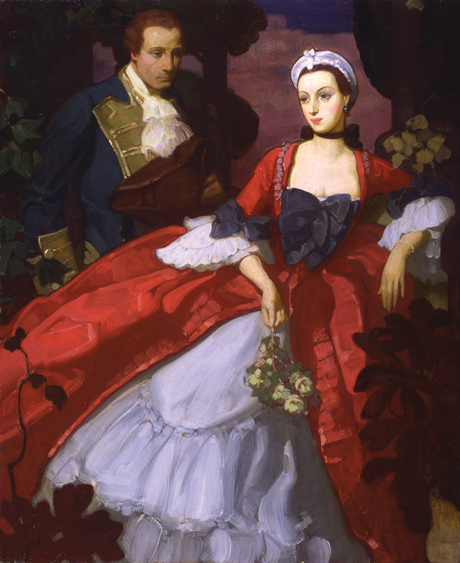 Sources
http://www.bpib.com/illustrat/schaeffe.htm