I notice things and I get things noticed.

George Hardie

George Hardie was born in 1944. After attending St. Martins School of Art, he continued his education, getting a master's degree at the Royal College of Art. While still in school, he was commissioned to create the cover of Led Zeppelin's new record for $60. The record, of course went on to be immensely successful, and his cover was praised by many. Hardie, however, considered it one of his worst works, and didn't even include it in his grad show, due to its lack of "original thought".
After school he joined Nicholas Thirkell Associates (NTA), a design firm that operated under the Macmillan Publishing Company. Working with record cover company Hipgnosis, he did cover art for many famous bands including for Pink Floyd, Black Sabbath, and Wings. Although these brought him much acclaim, he was never starstruck by the artists themselves. In fact, he didn't even own a record player.
It's essential that my images have some kind of function. I can't get out of it by saying they're surrealist dreams.


George Hardie
Hardie's work is highly conceptual and playful. He often utilizes storytelling elements, creating visual puzzles to be solved by the viewer. His work is cheeky and witty, often tied to words or phrases. Hardie also works traditionally, never using a computer. Instead he uses rulers, French curves, a light box, and ellipse guides to create his precise, graphic illustrations.
He's been teaching at the University of Brighton for 24 years, and has been a member of the AGI since 1994. In addition to his design work, he now acts as the AGI's international secretary.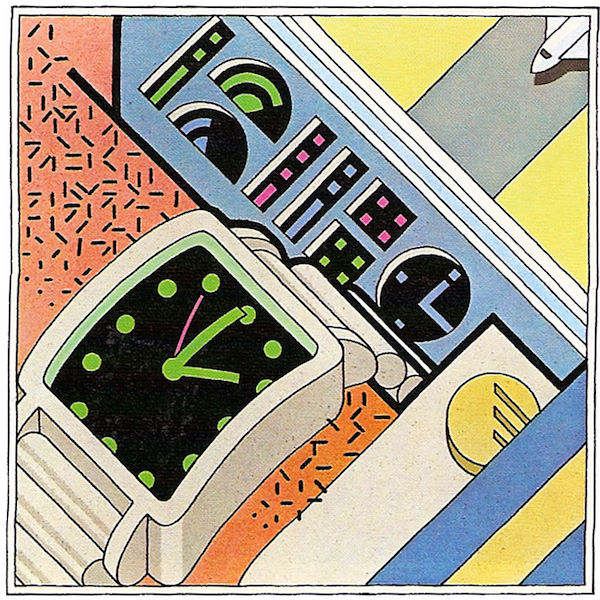 Sources
http://www.eyemagazine.com/feature/article/the-rules-of-the-game-extract
http://ideasondesign.net/speakers/speakers/george-hardie/
https://www.itsnicethat.com/features/george-hardie-arjowiggins-tooled-up-060416