Kay Rasmus Nielsen was a famous danish illustrator during the golden age of illustration. Nielsen is known for his fairytale illustrations and his time working for Disney.
Nielsen created many images for the children's collection "East of the Sun and West of the Moon". For this particular collection he 25 colour plates and 21 monochrome images. All of his illustrations for this collection are jaw dropping. This one is particular has beautiful composition and colour balance. the smoke is rendered in such a beautifully unique way. Nielsen seems to be quite innovative in his style while also drawing inspiration from Ukiyo-e in the flatness of the water and figures.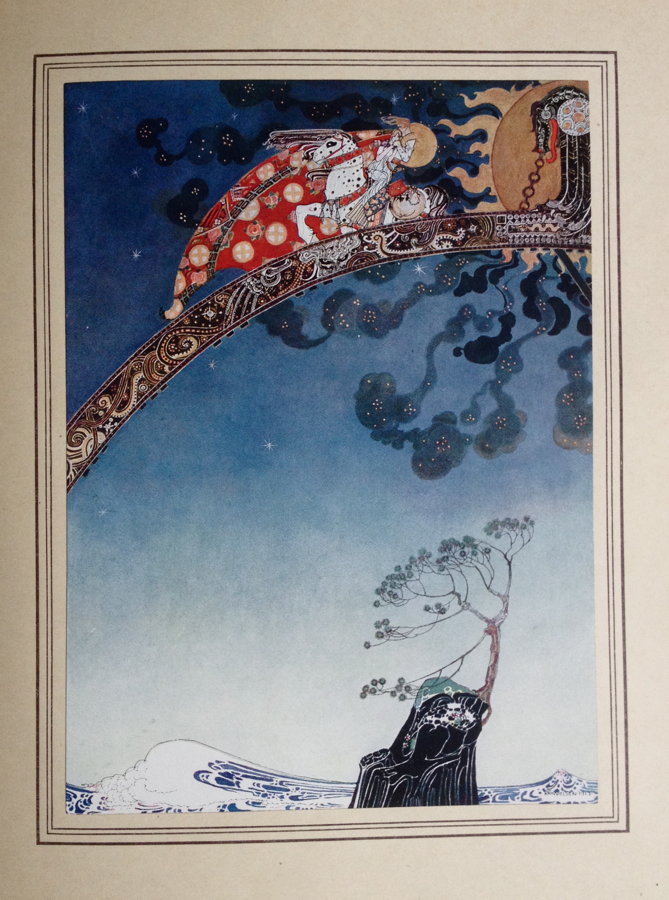 In 1939 Nielsen moved to California where he started working for Hollywood companies. He was recommended by Joe Grant to Walt Disney and secured a job with The Walt Disney Company. He worked on "Night on Bald Mountain", "Ave Maria" and "Fantasia". He is also very well known for the concept art he did for "The Little Mermaid". As with all his illustrations, his concept art shows fantastic use of colour and a great understanding of composition.