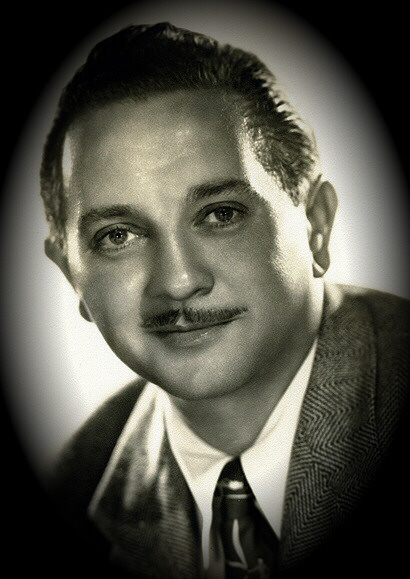 Welcome back to the blog. Today we will be discovering a little more about the illustrator Gil Elvgren.

Elvgren is an illustrator well known for his paintings of pin-up girls for advertising and illustration. He studied at the American Academy of Art. After graduation, he began working at Stevens and Gross.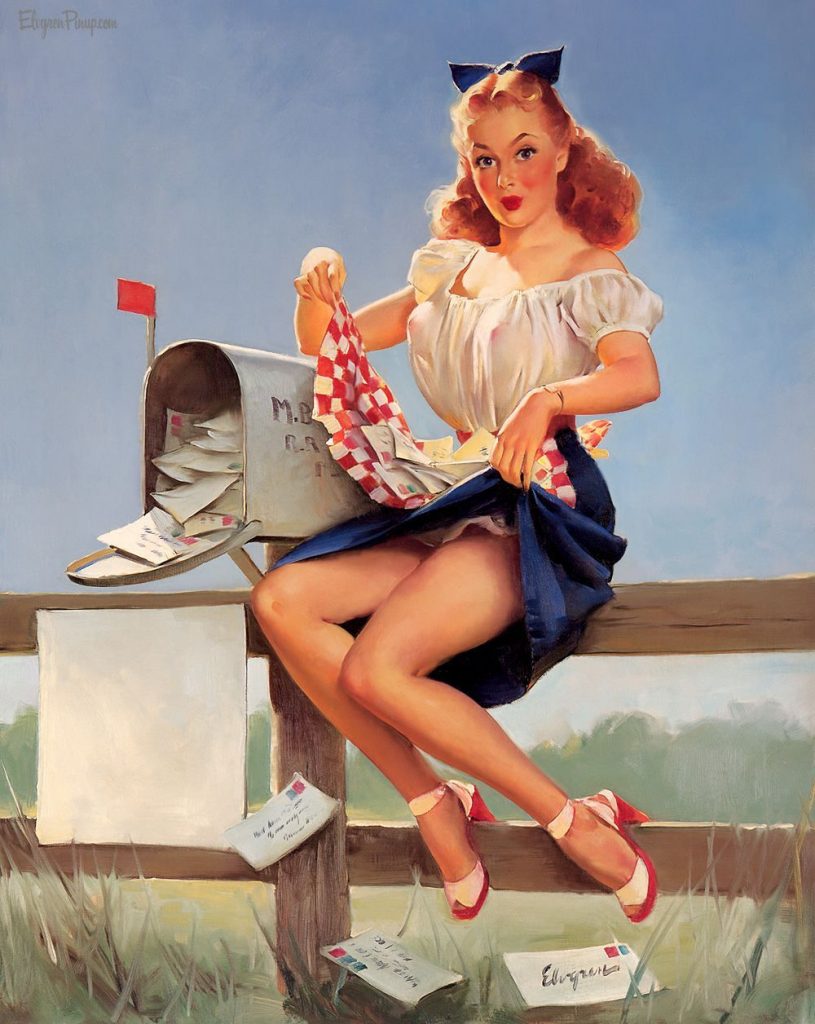 In 1937, Elvgren started Louis F. Dow, one of America's leading publishing companies, painting calendar pin-ups. During this time, he created around 60 pin-up paintings on 28" by 22" canvas.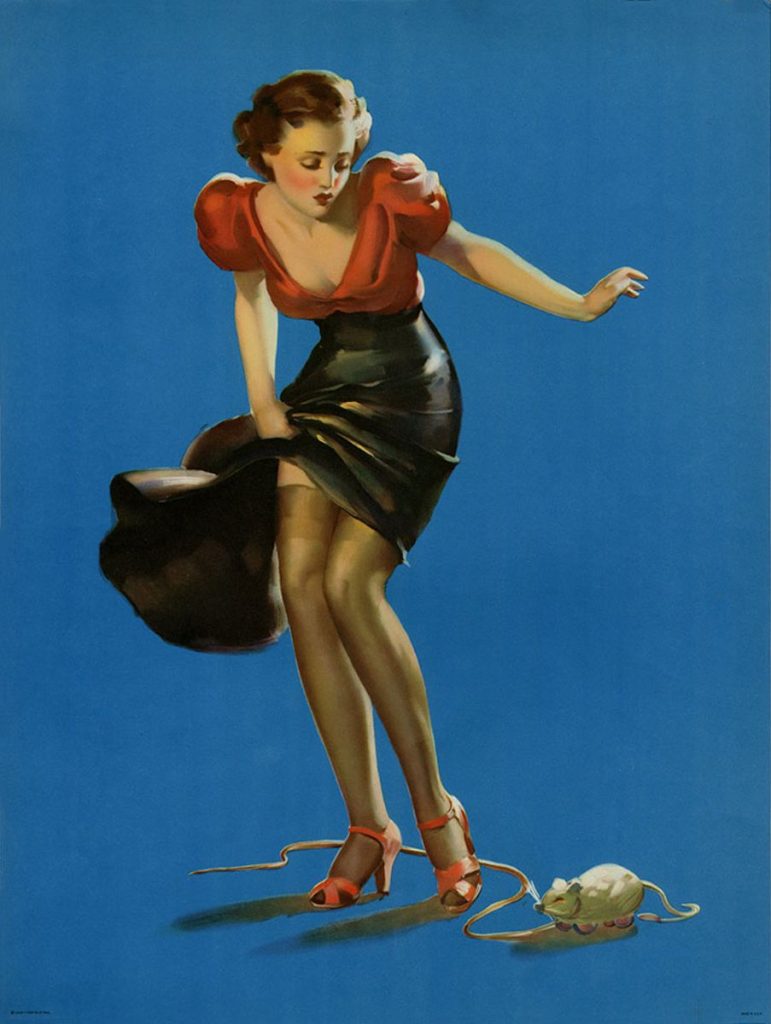 His commercial illustrations are very interesting because they grey the line between illustration and fine art. Almost all of his paintings are oil on canvas and fully finished and developed works of art. He continuously improved throughout his career in composition, colour and technique.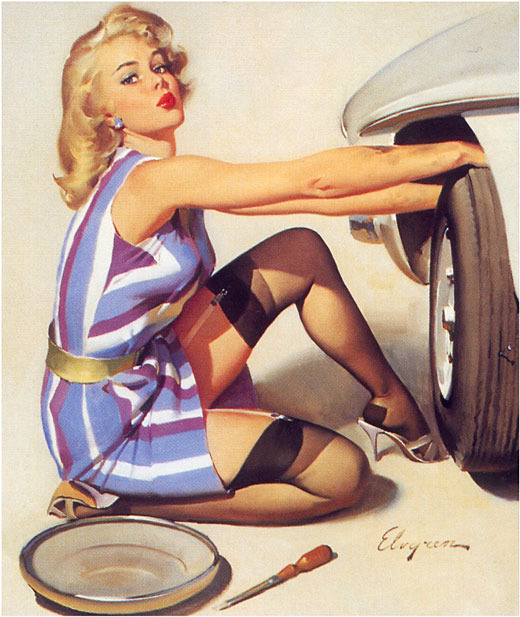 It was really hard choosing examples of his work because he's made over 500 paintings of pin-up girls. Most of the models always looked shocked and surprised but later on in his career we can see him delving into more "aware" figures.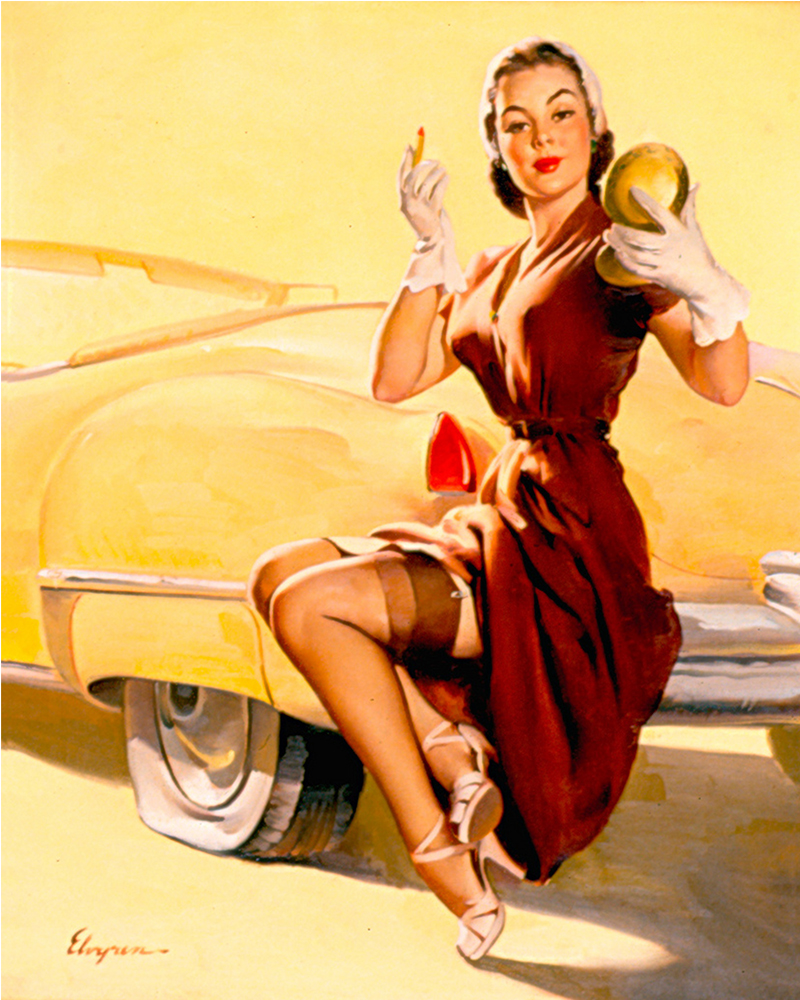 Overall, Gil is a really talented illustrator. I admire that he was able to find his niche and stick with it throughout his career. I often find myself wandering whichever way the wind blows me so its nice to see an artist that found what they're good at and stuck to it. I think doing this makes it easier to brand and market oneself and makes it easier for clients to find what they're looking for.
Sources:
https://en.wikipedia.org/wiki/Gil_Elvgren
http://www.gilelvgren.com/GE/intro.php