Alphonse Mucha was a Czech artist in the Art Nouveau art movement born in Ivancice, Moravia on July 24, 1860.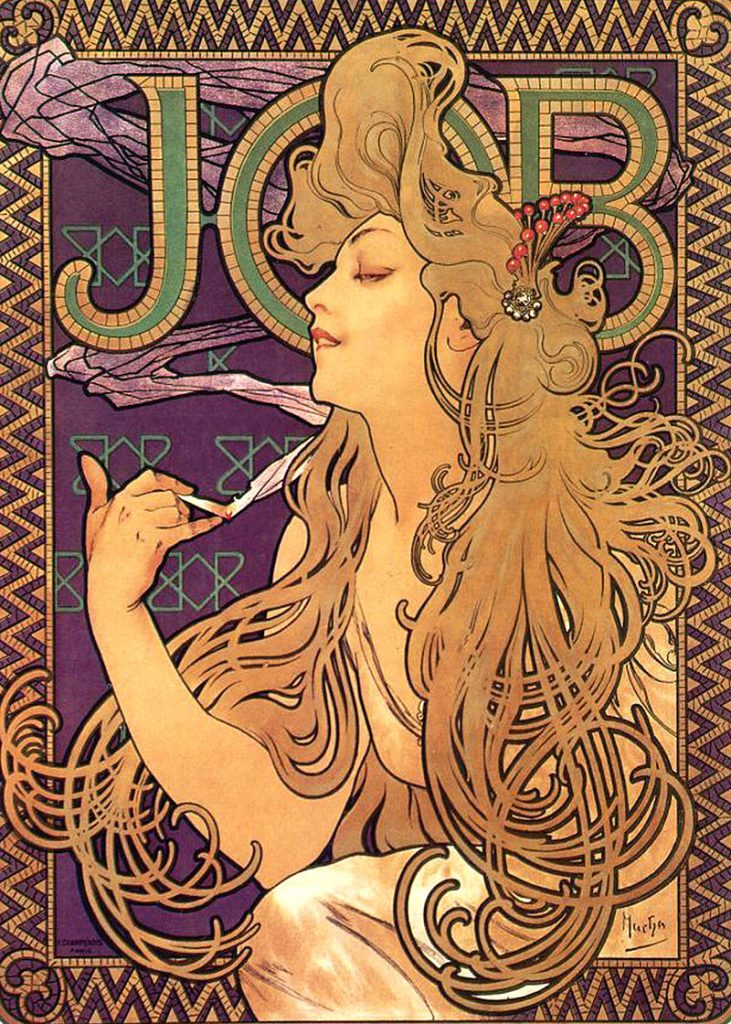 He did both fine art and commercial art, including painting, illustrations, advertisements, and designs.

He is well known for his iconic style and the beautiful women he draws (particularly Sarah Bernhardt).
Many of his works include motifs such as flora and details, particularly in the hair, called whiplash curves. Many of his works also include circles, usually framing the head like a halo.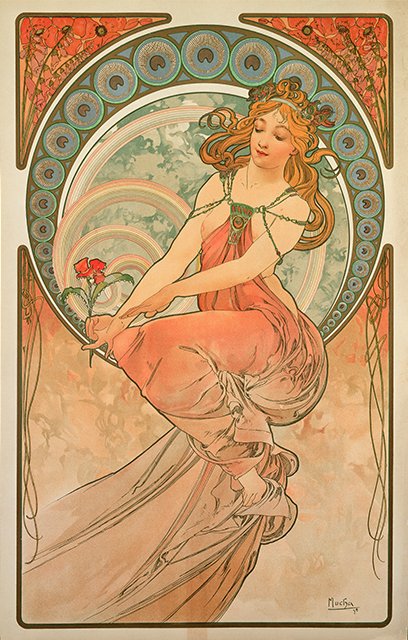 I absolutely love Mucha's work. I think the composition of his works work very well to create a pleasing picture. I also like the linework of his pieces. The contrast between painted subtle shading and bold lines work so well.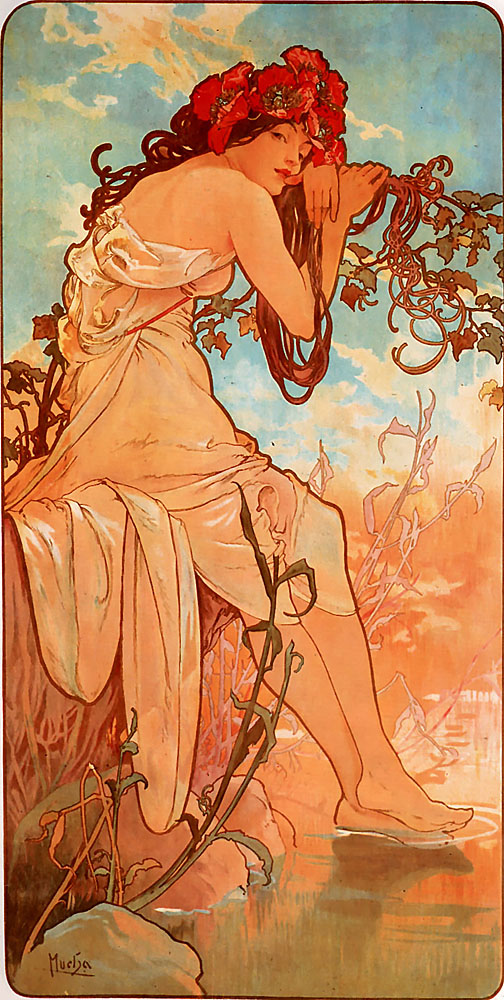 The colours he uses often, usually warm or natural earthy also really work to create a certain feeling. It's not unexpected at all why he is still so well known today and why so many artists take inspiration from him.
Sources:
https://en.wikipedia.org/wiki/Alphonse_Mucha