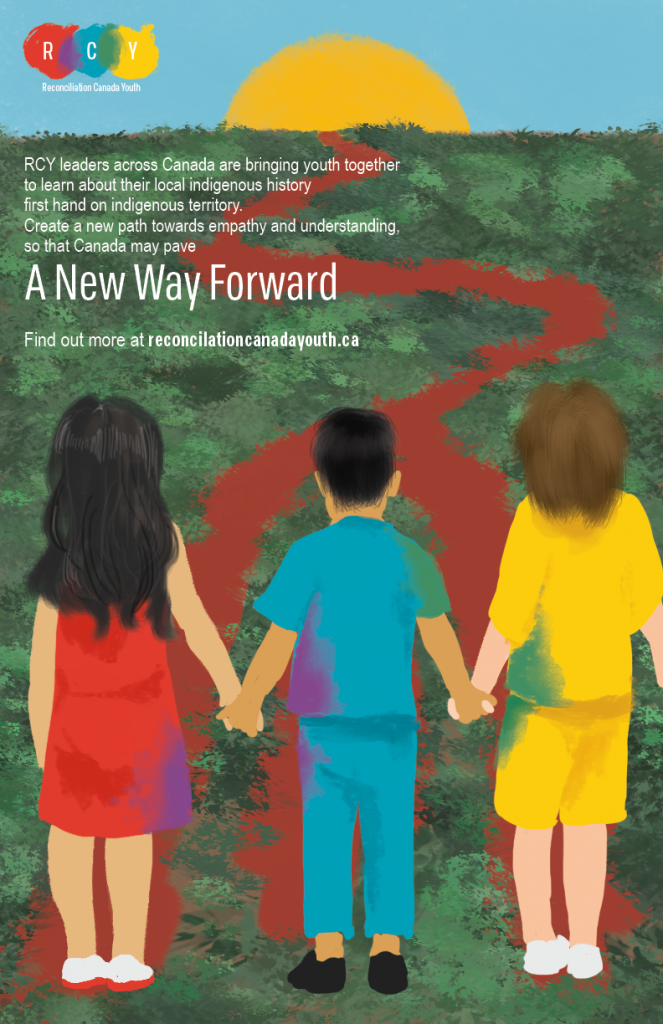 This concept's visual theme is the blending of colours, which would be reflected in the logo, posters, and site. It is executed through illustration in order to appeal to the youth and distinguish itself from common photographic posters on school bulletin boards. Despite the use of primary colours, earthy colours are also incorporated to prevent the brand from looking too childish, as it targets an older youth audience. The earthy tones also represent how important nature is in Indigenous culture. The Tofino font was chosen as it is a casual and friendly sans-serif that is intended to welcome its youth audience. Arial was chosen to compliment the type for better legibility.
DISCLAIMER: all illustrative work should be executed by Indigenous 
artists. The illustrations displayed are simply for the purpose of a school project.
There is indigenous symbolism apparent in the poster: The red road, symbolizing the right path to life.
When actualized, the sun should be the Indigenous traditional sun, which can vary depending of the location of schools its placed in (Different locations may have different indigenous tribes, which may be represented in slight variations of posters.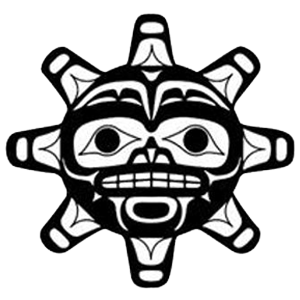 I would critique myself 5/10, as it was hard for me to garner enough research material to fully understand the culture and to represent it accurately. The type accompanying the poster does not complement the illustration, but rather, seems like it is simply plastered on top. In addition, my deliverables are minimal and not executed at a grander scale.
Taking away from this project, It was hard for me to execute as I wasn't sure of what my boundaries were and was extremely uneducated in the topic. However, the interaction with the Indigenous film class was extremely valuable as I was able to hear first hand for the first time, their side of the story. I also had a better idea of where I should draw the line. The people of that class were extremely helpful in guiding us towards the right direction, and gave us a more concrete path towards our end product.