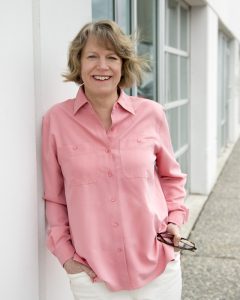 About Me
I was born in Calgary in 1964. The Beatles were huge. My parents were very much impacted by the 1930's and the depression. We didn't waste anything. Just like almost everyone else that we knew, we were of British/ Irish/ Scottish descent. We lived on Treaty 7  territory of the Tsuut'ina, Siksika, Kainiai, Pikani, and Nakoda Nations.
I went to the University of Calgary and studied psychology. A job as a social worker convinced me that counselling was not meant for me. Communication studies courses I took as electives in my fourth year set me on a different path.
At SFU, I studied how advertising influences our identity, even without the purchase of products. My tutorial assistant job sparked my love of university teaching and learning.
Dr. Bill Leiss was my senior supervisor. When he shifted his interests from the advertising as social communication to the social construction of environmental and health risks, I followed along. What could be more exciting or important?
I studied and worked on sour gas drilling, chlorine/ chlorate storage and transport, gypsy moth control, and meningococcal disease.
A break for a baby meant another shift and another graduate degree at UBC, this time how to support parents with literacy; sometimes their children's and sometimes their own.
Work in this area meant I got to travel around the province helping community groups to help families. I got to know more about Indigenous communities in BC, and the experience of immigrants.
The passion for teaching caught up with me again. Capilano offered the chance to learn and teach about things I really care about:
the experience of marginalized groups,
successful ways to manage conflict,
how we can build our sense of self to more successfully interact with others,
how health and threats to health are defined and understood
and why, of all affairs, communication is most wonderful.
Courses I teach
CMNS 112 – Introduction to Communication Theory
CMNS 255 – Interpersonal Communication
CMNS 355 – Intercultural Communication
CMNS 333 – Conflict and Communication
CMNS 185 – Public Speaking
Degrees
Ph.D. (Communication) Simon Fraser University, 1997.
Post Graduate Certificate in Mindfulness Based Teaching and Learning UFV, 2021.
Master of Arts (Children's Literature) University of British Columbia, 2006.
Master of Arts (Communication) Simon Fraser University, 1989.
Bachelor of Arts (Psychology) University of Calgary, 1986.
Stuff I like
Hanging out with my family, Stephen, Harrison and Katie and  our cats Julia Roberts and Martine
Reading cozy mysteries to relax
Nonfiction on the brain, cognitive errors and communication
Gardening