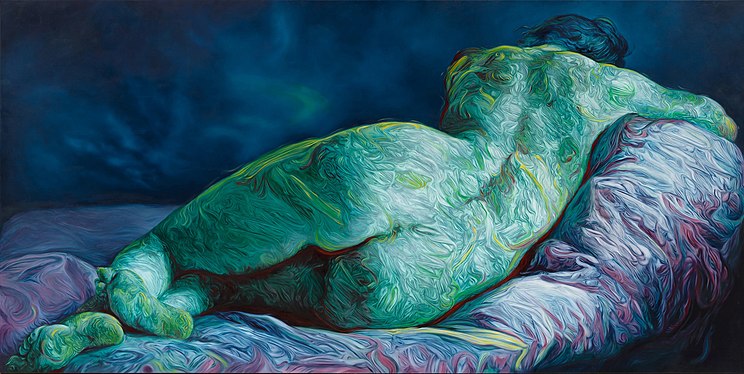 GlennBrown is fascinated by how an image changes when it is reproduced. Often cropped, its scale shifts as it is transferred to a new format. The texture is lost, and the color is distorted as the inaccuracies of the printing process take hold. Brown adopts these various accidental alterations as painterly strategies, grossly exaggerating them to question how to paint and to transfer people, places, and objects into this medium. In his work, the natural color becomes putrid or kitsch, figures are elongated and enlarged into the grotesque, flesh grows or begins to rot, and heavy impasto brush marks, painstakingly copied, are rendered completely flat.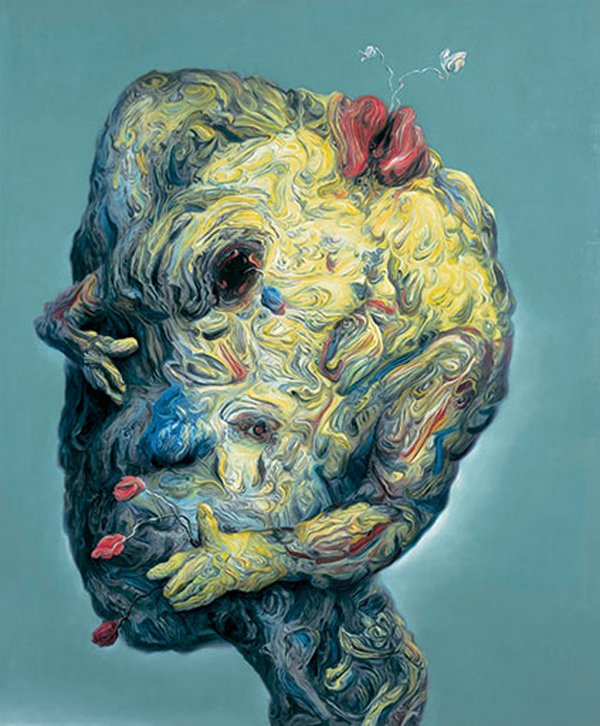 Brown is known for his appropriation of widely recognized artworks which he distorts through his uniquely Mannerist and turbulent, impasto-like brushstrokes. His final images are high-contrast, grotesquely stretched, and often reminiscent of rotting flesh.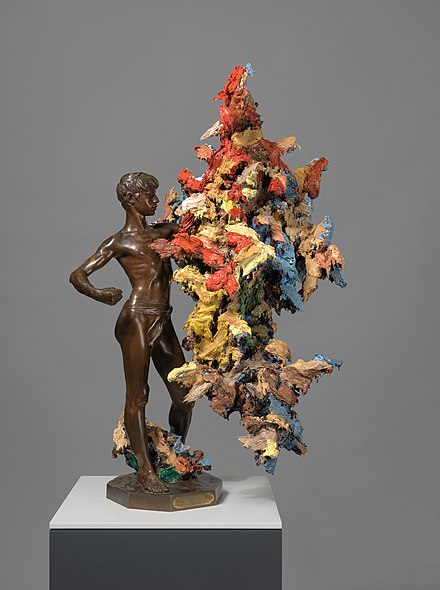 The paint is applied in the artist's very specific process of painting. Brown's paintings, which are uniformly smooth in surface, typically offer a trompe-l'œil illusion of turbulent, painterly application. Many viewers of his work have expressed the sensation of wanting to "lick" and "touch" the paintings.
Borrowing from art history and popular culture, Glenn Brown transforms a familiar visual history into extraordinary and alien. What Brown uses to get inspiration is not an original picture but a replica: an image printed on a postcard, printed on a book, or digitized on the Internet.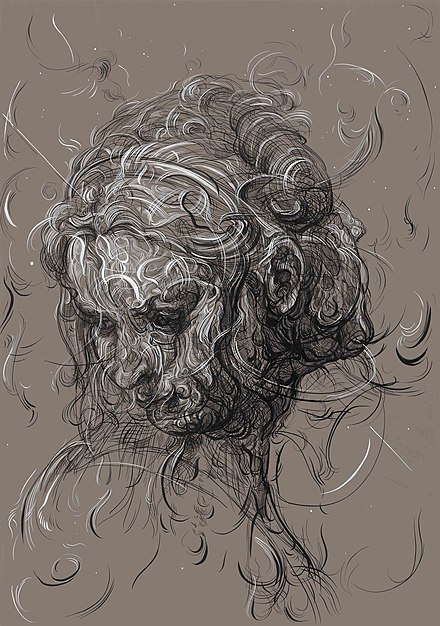 I easily get fascinated the images make me want to touch it or feel it. Glenn Brown's paintings are so unique and remind me of the flesh. I can feel how he has delicate skills because painting flat is also really hard but adding texture is even more challenging. I also want to draw illustrations like him.





Writing Sources:


https://en.wikipedia.org/wiki/Glenn_Brown_(artist)
http://www.artnet.com/artists/glenn-brown/
https://www.tate.org.uk/whats-on/tate-liverpool/exhibition/glenn-brown/glenn-brown-explore-exhibition
https://www.frieze.com/article/glenn-brown-0