<A Sociable Eccentric>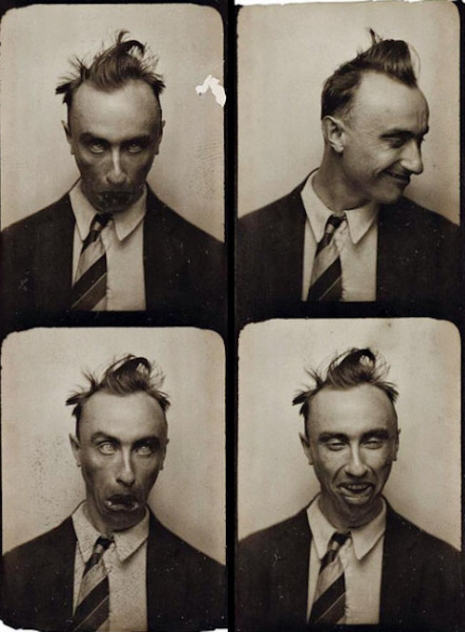 Yves Tanguy was in many respects the French quintessential Surrealist. A sociable eccentric who ate spiders as a party trick, and a close friend of Andre Breton, Tanguy was best-known for his misshapen rocks and molten surfaces that lent definition to the Surrealist aesthetic. Self-taught but enormously skilled, Tanguy painted a hyper-real world with exacting precision.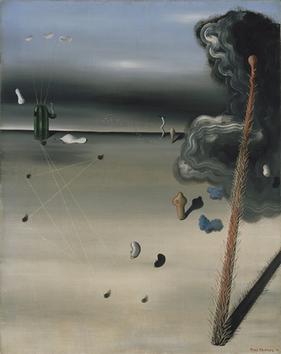 His landscapes, a high-octane blend of fact and fiction, captured the attention of important artists and thinkers from Salvador Dalí to Mark Rothko who admitted their debt to the older artist. And even Carl Gustav Jung used a canvas by Tanguy to illustrate his theory of the collective unconscious.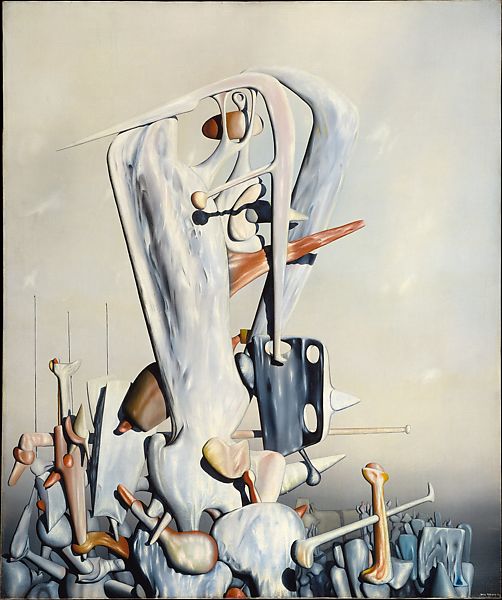 <inside of the imagination>
His paintings have a unique, immediately recognizable style of nonrepresentational surrealism. They show vast, abstract landscapes, mostly in a tightly limited palette of colors, only occasionally showing flashes of contrasting color accents. Typically, these alien landscapes are populated with various abstract shapes, sometimes angular and sharp as shards of glass, sometimes with an intriguingly organic look to them, like giant amoebae suddenly turned to stone.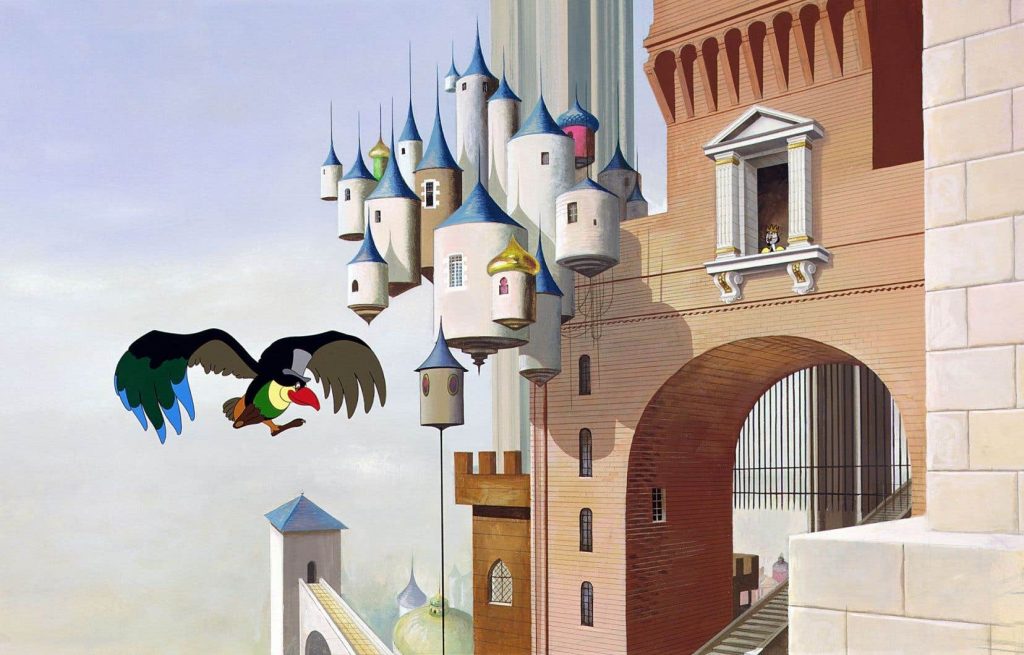 Tanguy's style was an important influence on several younger painters who adopted a Surrealist style in the 1930s. Later, his paintings also influenced the style of the 1980 French animated movie Le Roi et l'oiseau, by Grimault and Prévert.


His smudged texture and realistic style remind me Dali. And I admire his infinite imagination and surreal expression. Rather, his eccentric and creative personality makes his work more mysterious.
Writing Sources:
https://en.wikipedia.org/wiki/Yves_Tanguy
https://collections.artsmia.org/art/1514/reply-to-red-yves-tanguy
https://www.theartstory.org/artist/tanguy-yves/

https://www.youtube.com/watch?v=61uEW70k24g