Ivan Alifan Jdanov was born in 1989 in Russia. He graduated from the OCAD University in Toronto, Canada with a Bachelor in Fine Arts in Drawing and Painting. Recently he participates in the LA International art pair. He is famous for his process of hardening paint with wax and using cake icing tools to pipe paint onto his canvas.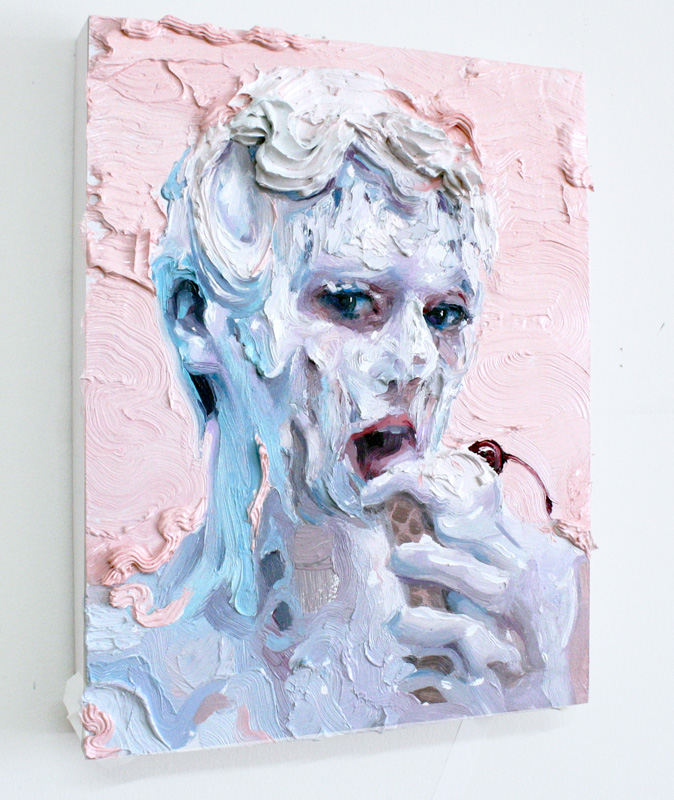 Ivan Alifan's work often depicts human body to portrait the meanings of consumption about sexual taboos. He uses shocks tactics and provocative topic, where the erotic subtext is used to stroke the viewer and force them to examine their relationship to sexuality, questioning their prejudices about sex.  To be more specific, he would paint male of female heads, busts or bodies which are covered with dripping white- pastel liquid. He intentionally forms an exotic, explicit and even strange composition. Ivan's palette consists of mostly turquoise and picks which resemble the baroque lavishness and decadent delight.
            Ivan said that:
             " Art is beyond an image of perception and creativity. Art is part of the past present, future, where one can interpret their own view. Painting allows me as an artist to express my strengths or my vulnerability. Each brushstroke builds up a story, a life and, a passion." 
            Ivan had always fascinated with the glossy surface of porcelain figures and marble statues. His current art style form during one time when he asked his friend to participate in a photo shoot where he would pour a bucket full of gesso over her. Ivan does not want to stick with the traditional brown painting method; he wants to represent the human flesh realistically to create images filled with sexual ambiguity.  Later on, he started to experiment with slime, milk-based creams and non-toxic paint.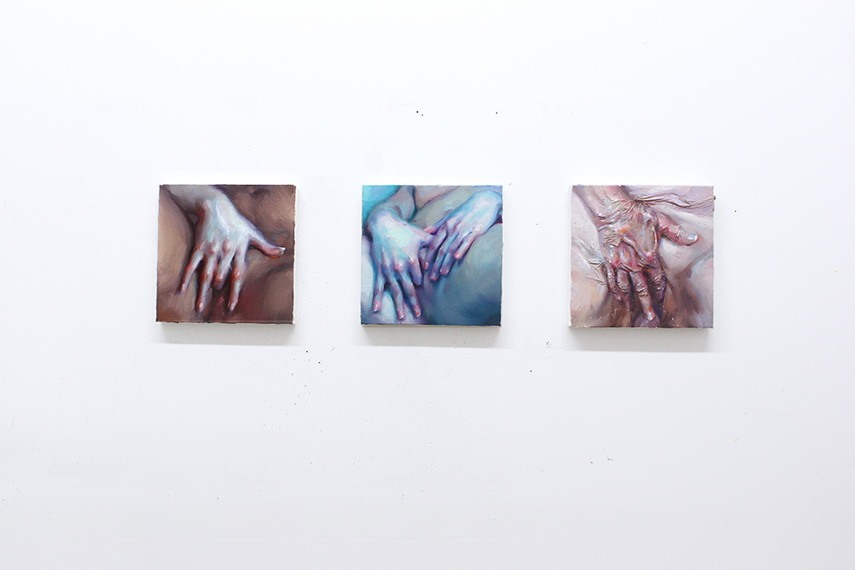 One of Ivan famous series is "  The hand study" series which he aimed to portrait female intimacy. He did not portrait it as a sexual act but more like a moment of enlightenment, a pure bliss. Ivan wanted to accentuate the profundity of the female pleasure and self-awareness regardless of the omnipresent male gaze. This series of beautiful art hit you when you see it with fantastic work of illustrating delicate woman hand realistically. It might be the best hand paintings I have ever seen.
Source : I believe art is sex and sex is art': Step into the dripping pastel world of Ivan Alifan.
                                    A study of Hands Like No Other, By Ivan Alifan.