Lili Ilse Elvenes ( 1882-1931) or Lili Elbe, was a Danish transgender woman and one of the first identifiable recipient of sex reassignment. Elbe originally named Einar Magnus and was a successful painter under that name.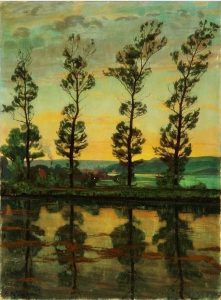 Elbe went to Germany for sex reassignment surgery which was quite risky at the time since she was the second transgender woman to undergo Gohrbandt's vaginoplasty technique. A series of four operations were carried out four operations over a two year period. The first surgery was to remove the testicles which were under the supervision of sexologist Magnus Hirchfeld in Berlin and the rest of it were carried out by doctor Kurt Warnekros. The Second operation was to implant an ovary onto Lili's abdominal musculature and the third was to remove the penis and the scrotum. The last surgery was to transplant a uterus and construct a vaginal canal.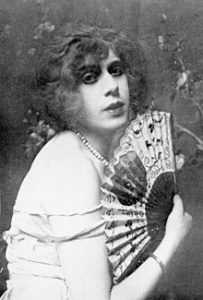 At the time of Elbe last operation, her story was all over the newspapers in Denmark and Germany. Unfortunately, her immune system rejected the transplanted uterus and she developed an infection. She died on September 13, 1931, three months after the surgery.
Source:https://en.wikipedia.org/wiki/Lili_Elbe
              Lecture summary: 
                   For this week lecture, we learn more what happened during the Second World War . Since Nazi came to power in German, bringing an end to the democracy established after WWI, many designer do not agree with Nazi idea so they came to America to continue their work. Designer like Jan Tschichold deisgnes paperbacks for Penguin books. Walter Paepcke founed the Container Corporation of America in Chicago. The U.S Works Progress Ad- ministration created jobs for artist produce approximately 2000 poster between 1936 and 1943. Also we were introduce to the Baby Brownie camera and Polaroid which I think is two great inventions.