For our Decolonizing IDEA project, Anna and I decided to do a poetry zine. The poetry zine is a collaboration between Indigenous writers and non-Indigenous artists. We specifically chose non-Indigenous artists to create the illustrations for the poems, as this would avoid any instances where artists may try to replicate Indigenous art styles. Anna and I also chose to focus on Indigenous poetry as we noticed that Indigenous writing in general is not as publicly recognized in comparison to their music, art, or dances.
Another reason why we chose to do a poetry zine is because there are other ways to teach people about Indigenous history and culture. Poetry is an amazing way to connect to other people no matter the age or culture.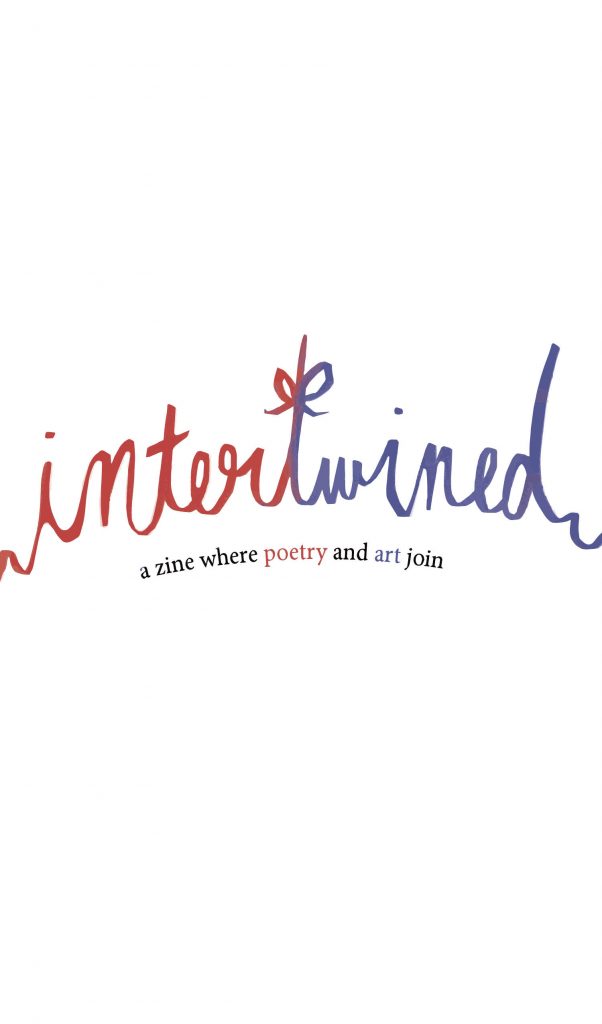 "Intertwined" was chosen as the title of the zine to signify how art and writing are coming together, as well as the fact that Indigenous writers and non-Indigenous artists are collaborating to create the zine. The cover uses the second "t" as a sort of knot, to further the concept of the zine, which is joining two different mediums and people.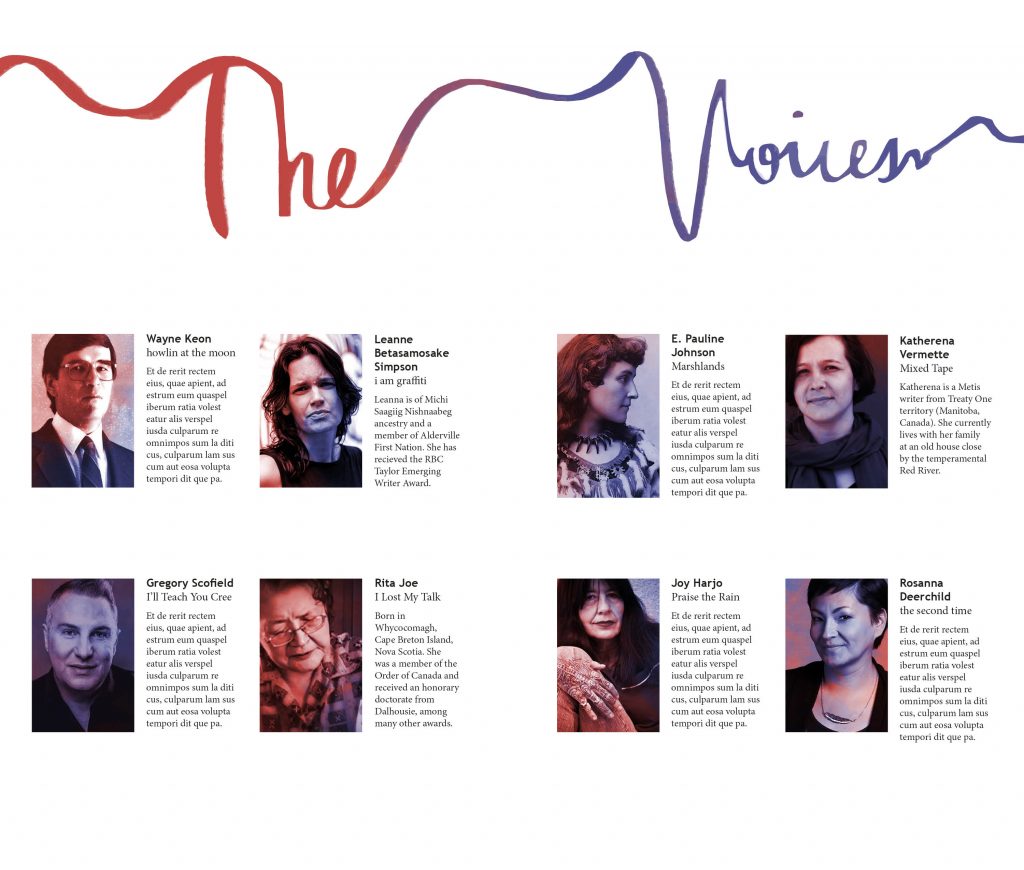 The colours blue and red were chosen as they were the easiest colours to work with. Though they also represent the joining of two different sides of art, as the red and blue blend together to create a calming purple, the poetry and illustrations come together to create a unique experience.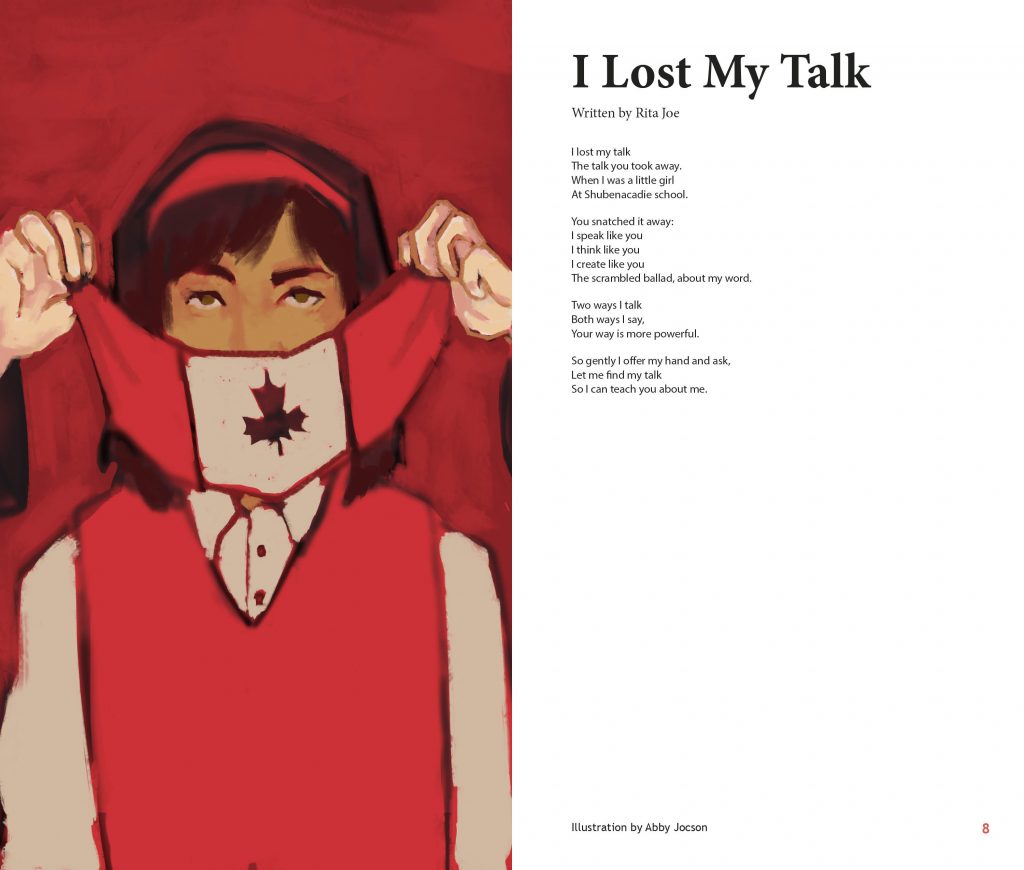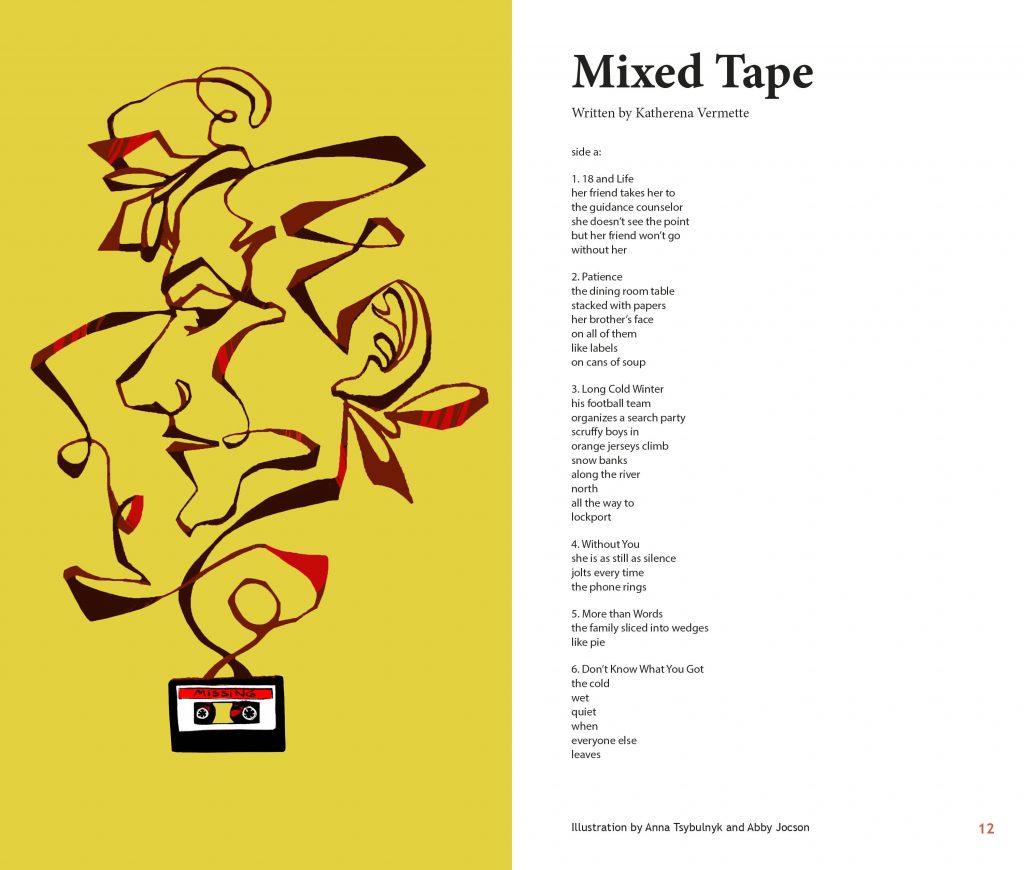 In the future if this project were to become real, instead of using existing works, I would prefer to ask Indigenous students to send in their submissions to this zine. By doing so, this avoids having to ask the original authors for permission to publish the poetry and interpreting it visually. This would also encourage Indigenous youth to use writing as a creative outlet and get their voices out there.
Overall I would give myself an 8/10 for this project. I am proud of the concept Anna and I were able to create. Although there are a few areas that I definitely feel could have been executed better, specifically with regards to the layouts of the zine.