Coles Philips was an American artist and illustrator who signed his early works C. Coles Phillips, but after 1911 worked under the abbreviated name, Coles Phillips. He is known for his stylish images of women and signature use of negative space in the paintings he created for advertisements and the covers of popular magazines.
The first two decades of the 1900's saw dramatic changes in how artists portrayed American women in magazines and other media. Instead of the prim, proper, and idealized "Gibson girl" socialite of the 1890's, the public was treated to an outpouring of more modern, active, and athletic images of women. Chief among the early creators of this "Golden Age of American Illustration" was Coles Phillips who popularized the "fade-away" style.
The work of Phillips quickly became popular with the Life readers. In May 1908, he created a cover for the magazine that featured his first "fadeaway girl" design with a figure whose clothing matched, and disappeared into, the background. Phillips developed this idea in many subsequent covers.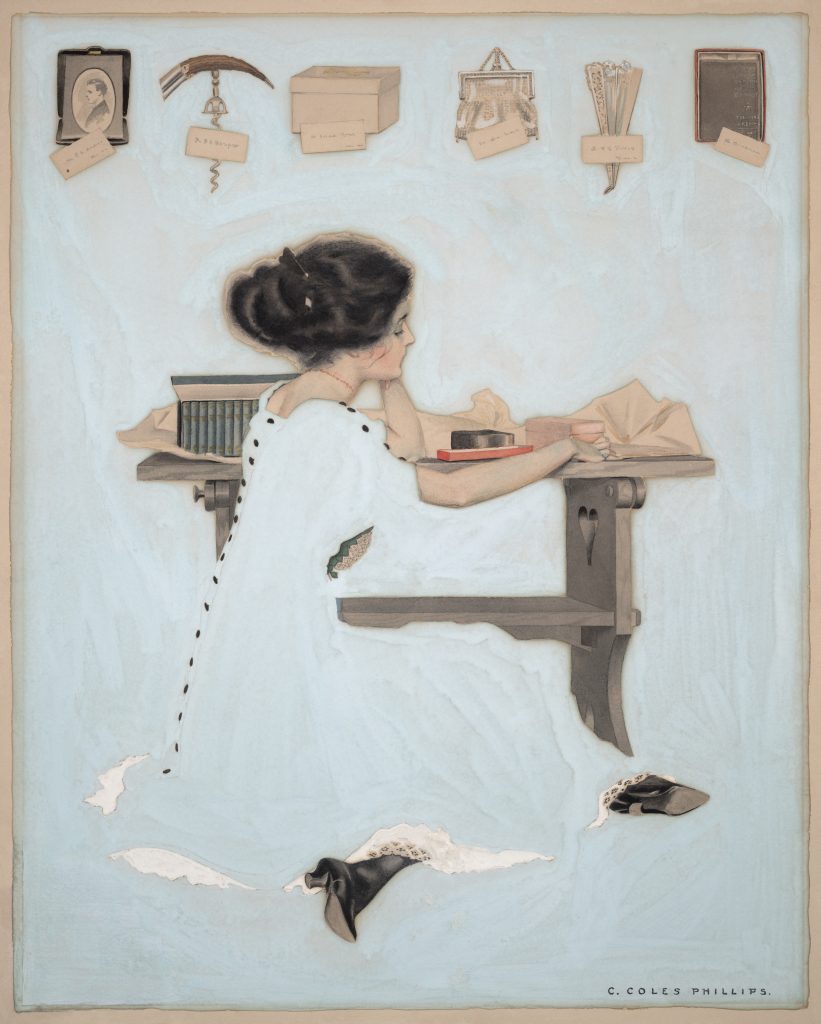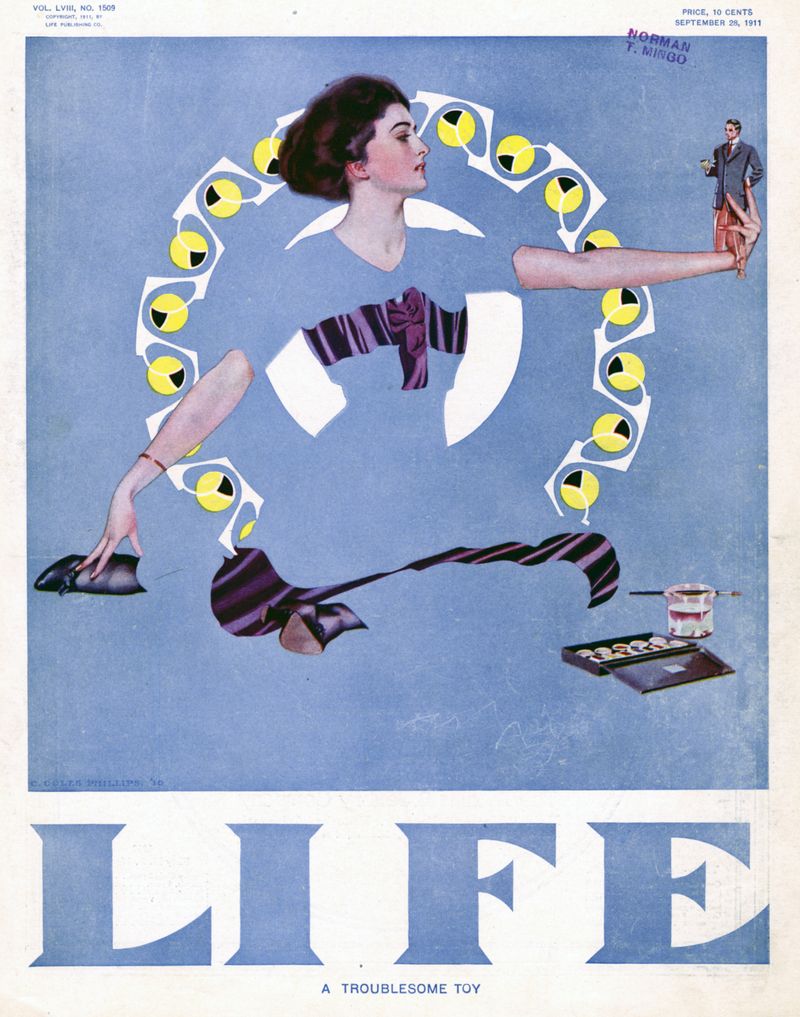 Although Phillips was a cover artist, he saw no difference in painting for a magazine cover or painting for an advertisement. His clients included Oneida silverware, Luxite Hosiery, Holeproof Hosiery, Palmolive, Wamsatta linens, and Naiad Dress Shields.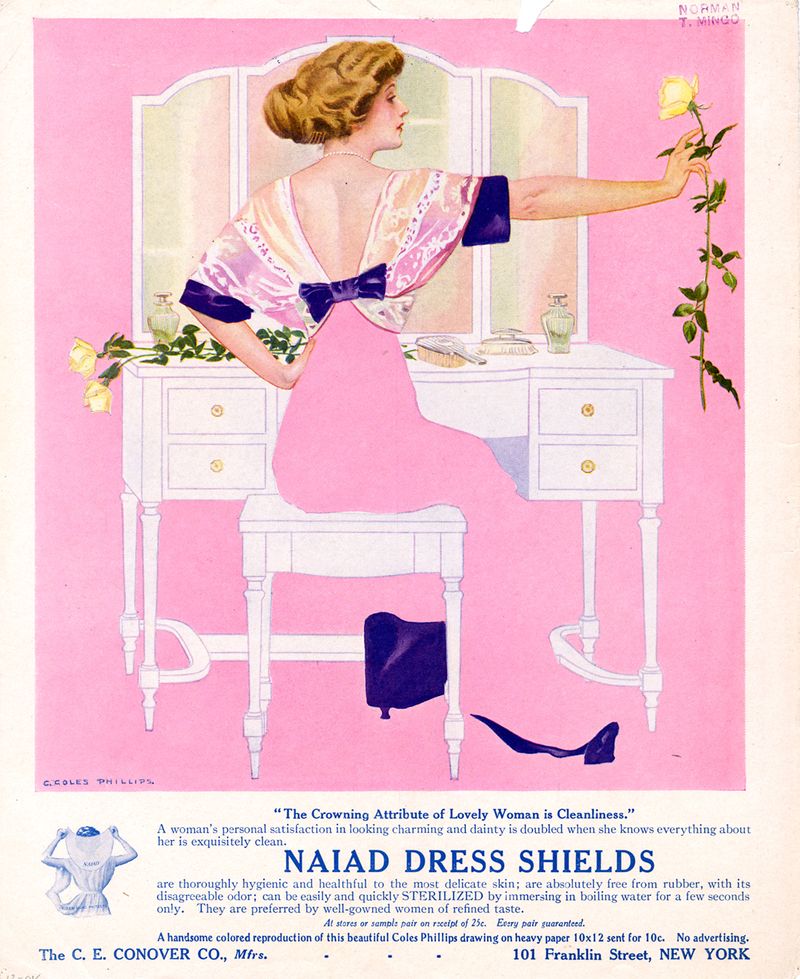 Phillips also expanded by creating Fade Away Men. Often these gentlemen were paired with a Fade Away Girl, especially in advertisements.
Ad for Oneia Community Silver, by Coles Phillips, Ladies' Home Journal, November 1911
Occasionally, the men would be featured independently for advertisements for men's wear.
Ad for Boston Garters, by C. Coles Phillips, Life, 1911
Sources
http://www.americanartarchives.com/phillips,c.htm