Alton Kelley was a graphic designer best known for his psychedelic style that represents so clearly what the 60s were about. He created many concert posters, logo designs and album covers that have become iconic to the rock and roll era.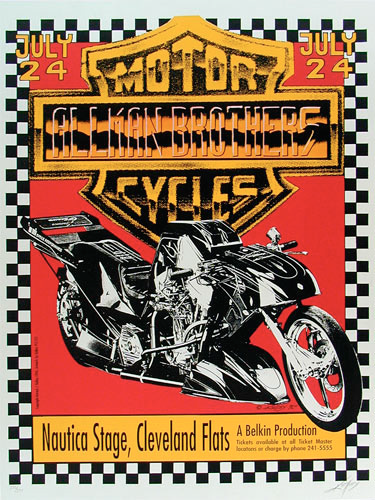 Growing up, Alton Kelley was always a hardcore type of man. As a teenager he would race hot rods and even worked as a helicopter mechanic. Later in life he returned to this interest and illustrated tough cars for t-shirts and other merchandise.
In 1965, he met his good friend Stanley Mouse who quickly became his creative partner. It was a joyful partnership and they each gained inspiration from historical references and from each other. Their most famous piece that they created together was the "skeletons and roses" poster for the Grateful Dead.
His Iconic 60s Style

Kelley's expressive designs brought new colours, shapes and themes to rock music and changed design in this area forever. Through his designs he was able to capture the essence of young people and the music they listened to. I think the most interesting part of his designs is the way he handles type and how it is very funky, strange colours, and clearly illustrated, but he is so attentive to the layout.
Though he collaborated with various musicians in his lifetime, he is best known for working with the Grateful Dead, Journey, Steve Miller, Jimi Hendrix and The Beatles.
In my opinion, Alton Kelley has played a huge role in what it means to define music in design form. His designs have become an inspiration for many designers, especially those who create for heavy metal bands. Kelley's designs harken back to the 60s and create a nostalgic feel that has become in a way, timeless.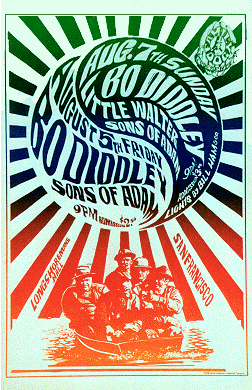 Works Cited:
http://www.familydog.com/artist/alton-kelly.html
https://www.dead.net/features/news/legendary-artist-alton-kelley-passed-away