Stevan Dohanos was an artist and illustrator of the social realism school, best known for his Saturday Evening Post covers, and responsible for several of the Don't Talk set of World War II propaganda posters. He named Grant Wood and Edward Hopper as the greatest influences on his painting.
He was in demand both for advertising and illustration assignments, and he was also commissioned to paint murals in public buildings in West Virginia, West Palm Beach, and St. Thomas, Virgin Islands. He was determined to try for the coveted job of creating covers for The Saturday Evening Post, and in 1943 he succeeded.
Dohanos was known for taking infinite pains in creating his illustrations. Often they reflected back to people and places from his childhood or incidents he observed in the countryside. Whatever scenes they represented, his paintings were illuminated by his kind humor and his passionate love for the American scene.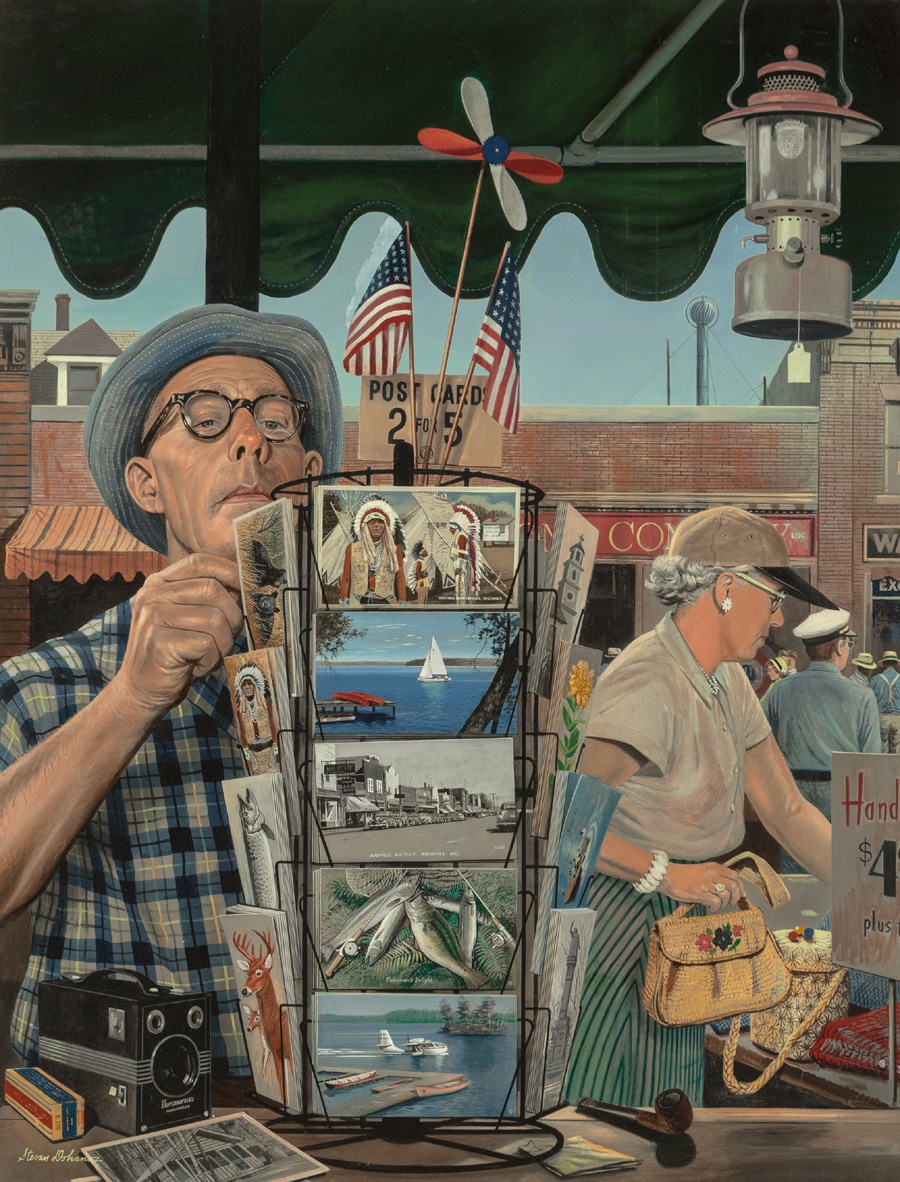 In addition to his more famous works, Dohanos oversaw the design of more than 300 commemorative postage stamps, including a 1959 stamp honouring the tenth anniversary of the North Atlantic Treaty Organization (NATO).
Sources
https://www.illustrationhistory.org
https://connecticuthistory.org
http://artinstamps.blogspot.com/2015/11/stevan-dohanos-1st-part-19591970.html