To choose to write is to reject silence.
– Chimamanda Ngozi Adichie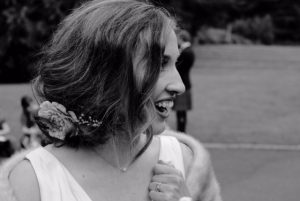 I'm a fourth year student Liberal Studies student at Capilano University. I've chosen this degree for its innate versatility as the program has allowed me to explore different academic disciplines that I find myself interested in and/or identifying with. I've been most interested in Humanities classes and have taken most of my electives in English (academic, creative writing and literature), History with some Social Sciences courses such as Human Geography. These disciplines have taught me to think critically outside the classroom setting and apply what I've learned to real-life sitations.
My first love is creating writing, specifically speculative and fantasy fiction. I started writing stories when I was 17 and ran out of books to read at my local library.  I have used the tools I've acquired through my university work to improve the previous skill set I had to become a better writer. Before I entered university, I had been working on a novel for several years, often stopping for long periods due to "writer's block". University has given me the experience to look critically at my own work and realize that writer's block was due a mix of factors such as inexperience, issues of self-doubt and a lack of discipline. My goal by the end of my degree  is to look at the underlying themes and messages in my own personal work by using the skills I've learned from each academic discipline in order to finish and attempt to publish my novel.
In this last year of university, I've also joined the Capilano Courier as an the Assistant News Editor. It's a role that I've enjoyed immensely as it provided me with experience I can take with me when I leave, and gave me an outlet to do a job that I love.