To choose to write is to reject silence.
– Chimamanda Ngozi Adichie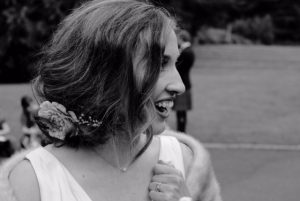 I'm a fourth year student Liberal Studies student at Capilano University. I've chosen this degree for its innate versatility as the Liberal Studies program has allowed me to explore different academic disciplines that I find myself interested in, and identifying with. Humanities based disciplines in particular have been the majoring factors in the courses I've consistently taken, with majors in English (academic, creative writing, and mixed literature), History and Geography. These disciplines have allowed me to use my own personal interests in a critical way, and hone skills that I wouldn't have acquired elsewhere.
Creative writing is something that I have long had a passion for and often indulge in both leisurely and academically. I have used the tools I've acquired through my university work to improve the previous skill set I had to become a better writer. Before I entered university, I had been working on a novel for several years, often stopping for long periods of "writers block". University has given me the experience to look critically at my own work and realize that writers block was due a mix of factors such as inexperience, issues of self-doubt and a lack of discipline. My goal by the end of my degree  is to look at the underlying themes and messages in my own personal work by using the skills I've learned from each academic discipline in order to finish and attempt to publish my novel.