1900-1920 – Illustration's Early Masters
Photograph of Cole Phillips
Cole Phillips (1880 – 1927) is an American illustrator known for his signature use of negative space in advertising illustration works. His art career started as he moved to New York attending Chase School of Art and working in an advertising agency.
In 1906, Phillips opened his own "C. C. Phillips & Co. Agency", but realized that he hated dealing with clients and preferred focussing his energy in hands-on illustration works. He later dropped the company and started working for Life magazine. In 1908, he created the first magazine cover with his "fadeaway" technique. The use of negative space and solid background allowed viewers to fill-in the image quickly became popular.
Cover art for Life Magazine, dated January 27, 1910 by Cole Phillips
Phillips' magazine cover style caught the eyes of clients as well. Other than Life, he also produced advertising images for Good Housekeeping magazine as well as for the Overland automobile company, Oneida Community flatware and Holeproof Hosiery.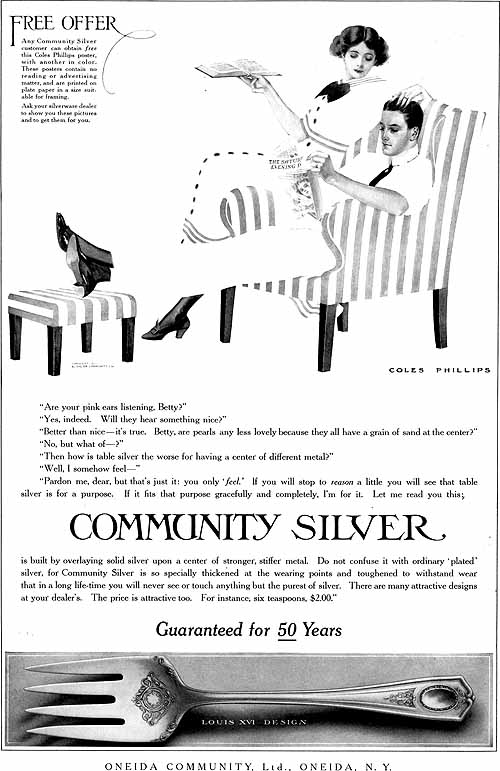 Community Plate (1911) by Cole Phillips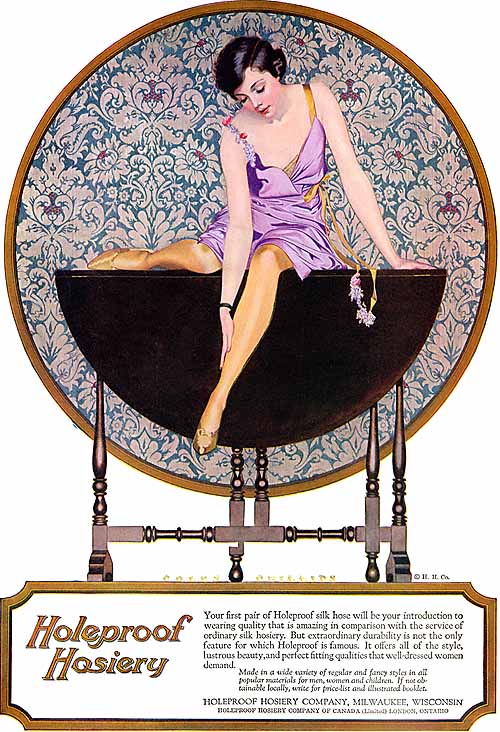 Holeproof Hosiery (1924) by Cole Phillips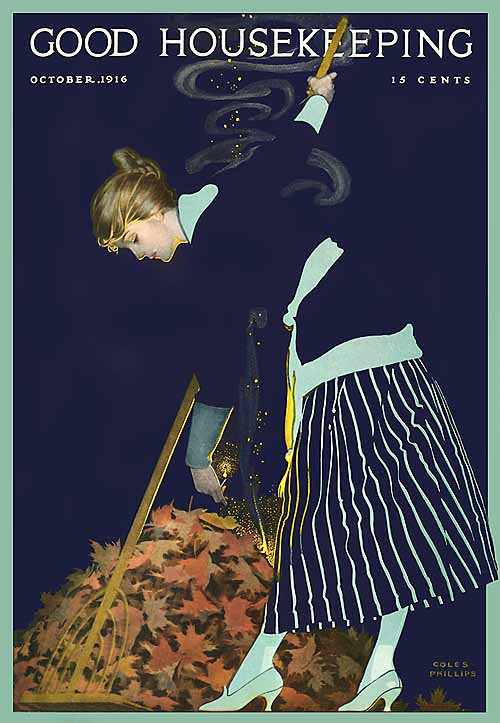 Good Housekeeping (1916) by Cole Phillips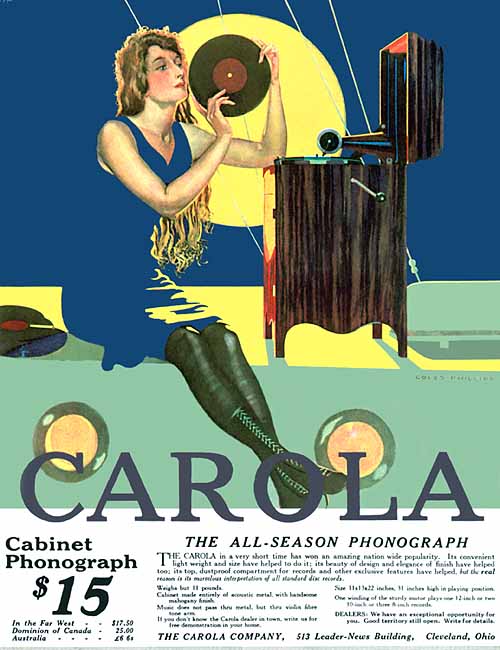 Carola, "The All-Season Phonograph" (1916) by Cole Phillips
Something worth noting is his portrayal of women in these covers and posters. Compared to 1890s where women were often portrayed as being classy, prim and proper (like the idealized "Gibson girl"), the public began to accept a more modern, active and athletic image of woman in the 1900s. The change is perhaps more noticeable in Phillips' work, Carola, "The All-Season Phonograph".
I personally love the semi-graphic quality of Phillips' works. The contrasting use of tonal values in "fadeaway" also make the covers more visually interesting. And the fact that Cole Philips always painted from life makes his works so much more impressive! Not to mention, having the clothes fade away into the background effectively reduced the printing costs for magazines and posters. Ultimately, Phillips' clever graphic technique really separated him from other fellow illustrators of his time!
References:
http://www.americanartarchives.com/phillips,c.htm