1950-1960 Postwar Prosperities
Jon Whitcomb (1906–1988) has made his name synonymous for his signature "Whitcomb girl" illustrations that depict glamorous young women. In particular, his propaganda posters during WWIII featured women encouraging men to join the war. In a time where mass media and popular culture reinforced traditional gender roles, I think something notable is how Whitcomb's works reflect the gender stereotypes in the 50s. For instance, most of these posters often reinforce the house-wife and ideal feminine image of woman: while men were often deemed as heroic for participating in war. .
Aside from his propaganda posters, Whitcomb was very successful in producing theatre posters for Hollywood stars and advertising illustrations for Coca Cola and magazines like McCall's and Playboy. He is also most skilled in using gouache for his illustrations. Coming from a place where I had A LOT of trouble painting in gouache, I really admire Whitcomb's gouache style and technique. In particular, his attention to painting hair texture and the woman's gaze often make them look so lively and mesmerizing.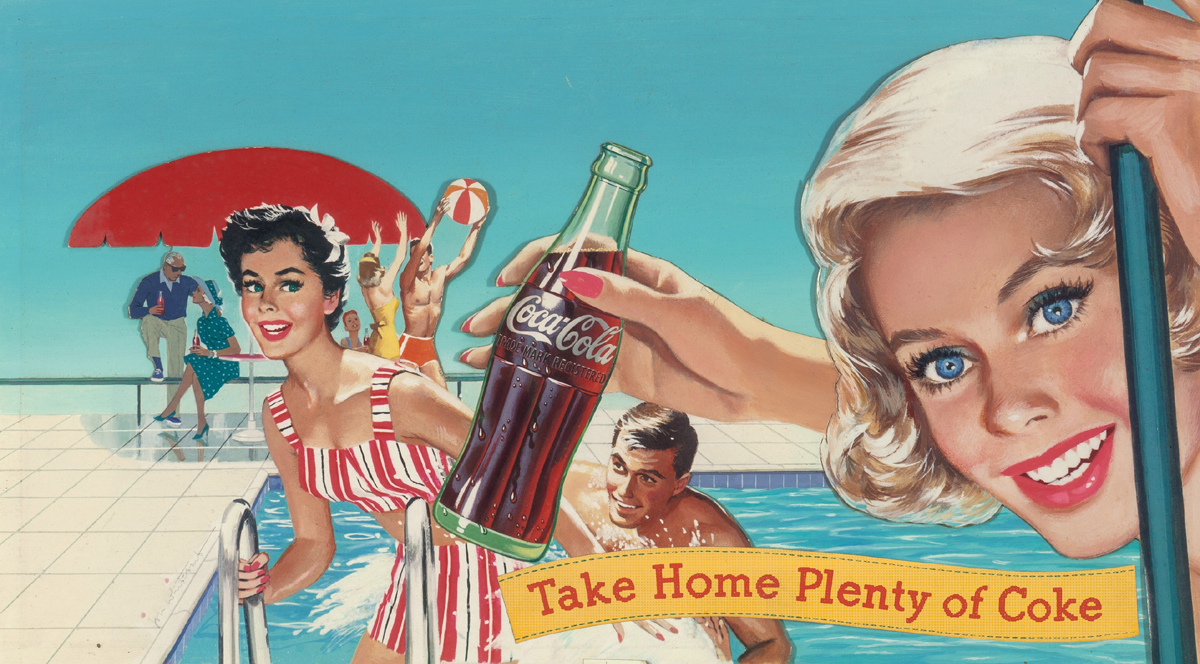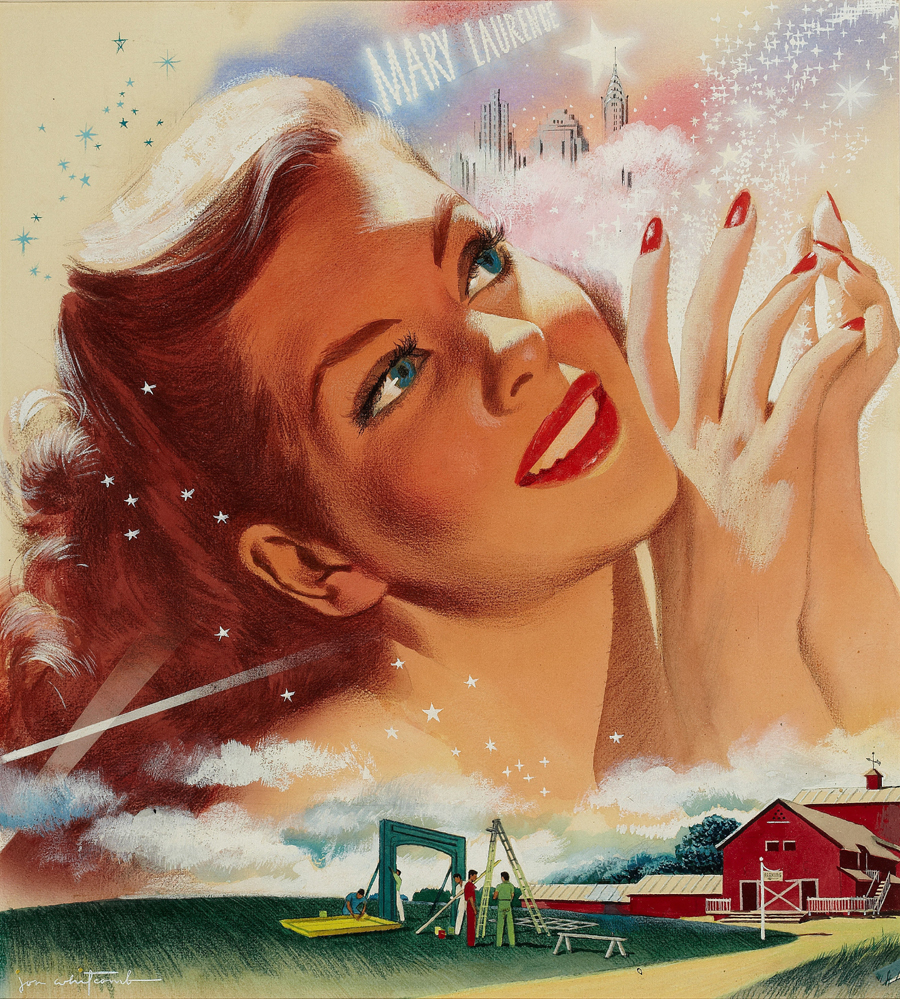 Reference:
https://www.illustrationhistory.org/artists/jon-whitcomb