Bea Feitler was a Brazilian-born art director and designer who is most recognized for her revolutionary photographic concepts that appeared on the likes of Ms, Harpers Bazaar, Vanity Fair, and Rolling Stone Magazine. Her work can be summarized as professional, fun and youthful while still maintaining the essence of class and sophistication. Her work primarily featured female subjects, and being one of the few female art directors of the time, Bea was able to capture her models in a profound yet honest fashion.
"Bea Feitler only lived 44 years, but filled them with energy, enthusiasm and a passion for life and design. Hundreds of people attended her memorial service, and as a living tribute her friends and family established the Bea Feitler Foundation, which funds a full one-year scholarship for a junior graphic-design student at the School of Visual Arts. She believed a graphic designer's work matters because the culture is expanded and enriched by those who shape and form information. She is missed for the vision, passion, and vitality she brought to each day's life and work and remembered for her profound contribution."

~ American Institute of Graphic Arts, 1990
Like many of her contemporaries, Feitler's childhood was shaped by the after-effects of World War Two. Her Jewish parents fled Nazi Germany to Rio de Janeiro, where Feitler would be born in 1938. The War ended and the family moved to New York, where Feitler was introduced to the design that was embedded into the east-coast culture. She was enthralled by illustration, the ballet, fine art and fashion, hobbies which naturally led her into the world of design. She studied design at the Parsons School of Design, and would land her first major job creating album covers for Atlantic Records.
At only 25, Fielter was appointed as an art director for the famous Harpers Bazaar. She had been working as an art assistant with former Parsons instructor Marvin Israel who was impressed with her work, and promoted her and fellow student Ruth Ansel to co-directors in 1961. This promotion launched her career into a seemingly unstoppable whirlwind of success. In the next 20 years Bea produced creative content for the likes of Rolling Stones, countless book designs, and most prominently, the Relaunch of Vanity Fair and the introduction of Ms. magazine. Her work with this companies was forward thinking and refreshing. Feitler was constantly creating innovative ideas that spoke to the female viewer directly, as well as appealing to the general audience with their dynamic visuals and expertly paired body copy.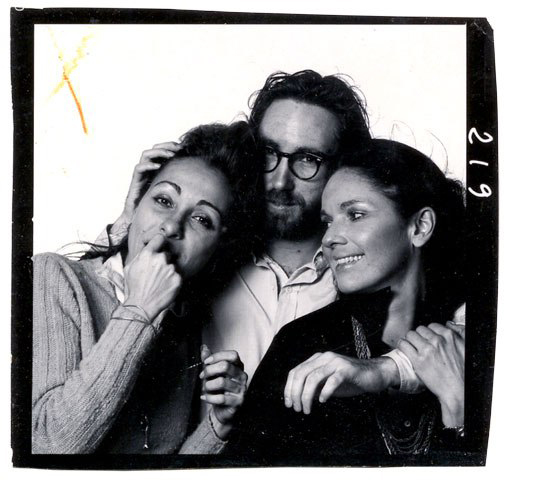 Throughout her career Bea gained several reputations; she was full of energy and quick witted, kind and professional, and was always willing to foster talent where she saw it. She introduced famed photographer Annie Liebowitz to fashion during Feilters reboot of Vanity Fair. She paid attention to at the time student Keith Harring when nobody else would.
When recounting all of Feilters accomplishments, it's hard to believe that her career only spanned 20 or so years. On April 8th, 1982 Bea lost the battle against cancer. Her absence was felt all across the art world, and she is still continuously recognized as one of the most influential art directors of her time.