Yuko Shimizu is an award winning, extremely prolific illustrator based out of New York. Yuko brings an extremely unique presence to the illustration community, combining modern aspects while still honouring her Japanese heritage by paying tribute to Ukioy-e.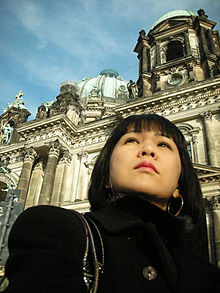 Shimizu executes a style that can be defined as the epitome of a modern tribute. Often depicting modern women in a traditional style, Shimizu has featured all the way from samurais, to mid 20th century swimmers, to female electric guitar playing rockstars. She consistently is able to redefine illustration in her own way, raising her own bar with each piece while simultaneoulsy besting it each time.
Shimizu teaches her own illustration courses and has been the keynote speaker at countless conferences and events. Her popularity, unlike many other modern illustrators, was built before her presence on social media. Yuko has recently worked for Tourism Japan, Spectrum 25, the Grateful Dead, and many other iconic companies.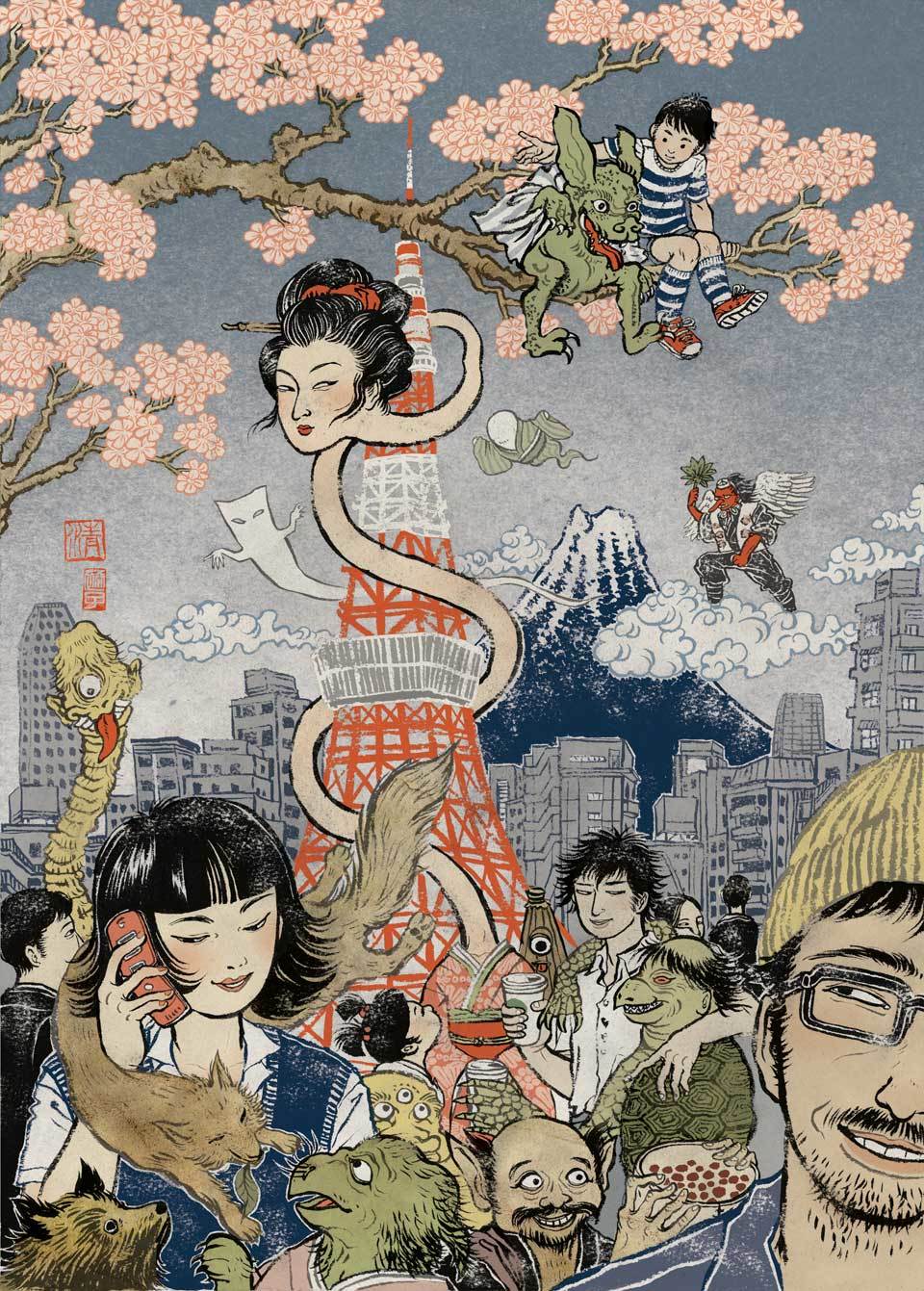 Her most recent popular work, a record jacket for the grateful dead, features two interpretations of their classic Singles collection.
One of the largest reasons Yuko maintains relevancy online is not only her popular projects, but because of her unique solutions, flawless execution, and most importantly, the presence of her process on her profile. Yuko ensures that each finished product is accompanied by thumbnails, progress shots, redos, and finally a delivered illustration.
In conclusion, Yuko Shimizu is a revolutionary illustrator who manages to progress the art form while adding a modern twist. She (and yes, she, a woman who has managed to build a huge reputation in a male dominated sphere) continues to innovate on traditional Japanese art while appealing to a mainstream international audience.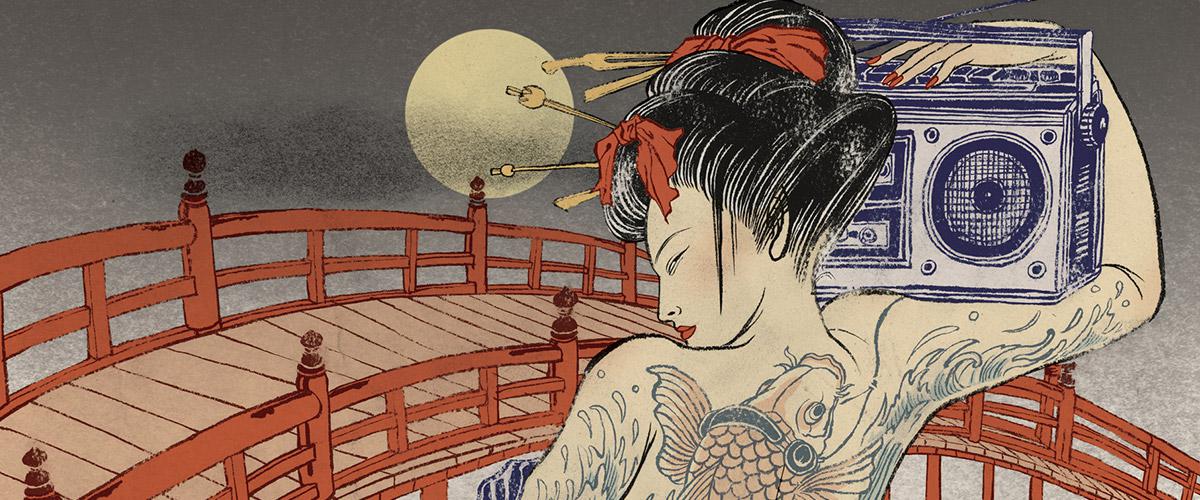 https://www.google.ca/url?sa=i&source=images&cd=&cad=rja&uact=8&ved=2ahUKEwjgl_ecq5bfAhWUMX0KHRLeA2cQjRx6BAgBEAU&url=https%3A%2F%2Fcreate.adobe.com%2F2015%2F9%2F11%2Fillustrator_yuko_shimizu_.html&psig=AOvVaw2AsGqFthwRZUgXP610Ko_Z&ust=1544568238048261
https://www.google.ca/url?sa=i&source=images&cd=&cad=rja&uact=8&ved=2ahUKEwj84PjLq5bfAhWTHjQIHe8DBigQjRx6BAgBEAU&url=https%3A%2F%2Fcuriator.com%2Fart%2Fyuko-shimizu%2Fbeware-of-the-yokai&psig=AOvVaw2AsGqFthwRZUgXP610Ko_Z&ust=1544568238048261
https://www.google.ca/url?sa=i&source=images&cd=&ved=2ahUKEwjE9uvYq5bfAhWFMX0KHcSeAMUQjRx6BAgBEAU&url=https%3A%2F%2Fwww.designweek.co.uk%2Finspiration%2Fliving-with-yuko-shimizu-book-by-road-publishing%2F&psig=AOvVaw2AsGqFthwRZUgXP610Ko_Z&ust=1544568238048261
https://www.google.ca/url?sa=i&source=images&cd=&ved=2ahUKEwjbhdDiq5bfAhXlGTQIHRshB6AQjRx6BAgBEAU&url=https%3A%2F%2Fen.wikipedia.org%2Fwiki%2FYuko_Shimizu_(illustrator)&psig=AOvVaw2AsGqFthwRZUgXP610Ko_Z&ust=1544568238048261