The word "extraordinary" didn't mean much to me until I discovered the world of illustration. Unlike photos, or even abstract fine art, illustration was able to take the mundane and make it just that, more. More than ordinary, but in a way that was believable and somehow more than real.
I've often found that while searching through the lists of illustrators for these blogs that there is one who stands out among the rest. While perusing this particular collection of names, however, there was nobody that jumped out to me. There was Braldt Bralds who has one of the most interesting names of all time and happens to paint only cats, which was interesting enough, but then I stumbled upon Francis Livingston.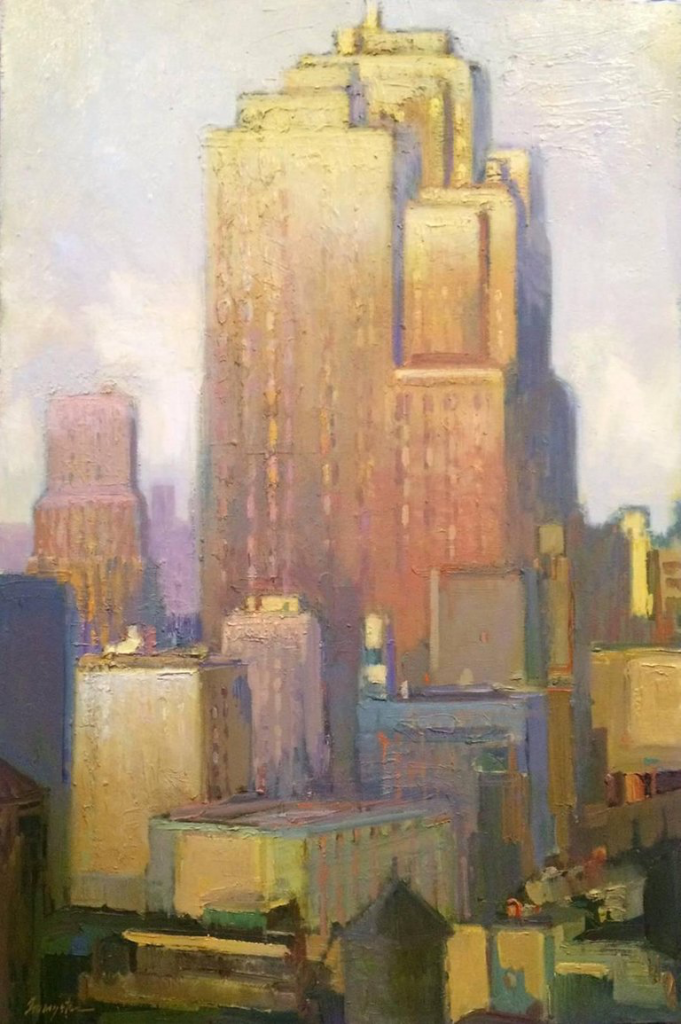 Livingston's work didn't immediately catch my eye. The first images that come up after searching his name are city landscapes and beautifully lit buildings. Sure, they're well done, and somebody else could easily write five hundred words talking about his quality of light and faithful devotion to intricate colour studies. But I wasn't about to spend my time on just buildings when there were so many more attention grabbing artists out there.
But then I found this picture.
I was in awe, and immediately enthralled with the work of this man that I knew quite literally nothing about. He could be a murderer, for all I knew, but I didn't care. This was one of my most favourite pieces I've ever seen, and it will be for a long time. Something about the quiet grandeur of the scene, the humbleness of the paint strokes and the nonchalant nature of the whale that peacefully swims above the unassuming crowd. This illustration makes me want to be there, to live in the world that Livingston has so deftly crafted.
And yes, obviously his quality of light and immaculate handling of colour and brushstroke quality is incredible. We can't really talk about his work without recognizing his ability as the rest of the artistic world has. His biography on medicinemangallery.com touches the edges of his reputation, stating:
"Born in Cortez, Colorado, Francis Livingston is in the top ranks of American illustrators, and his work has been widely published. Francis Livingston's paintings have been exhibited in San Francisco, Los Angeles, and New York. Livingston was awarded both Gold and Silver Medals from the New York Society of Illustrators, San Francisco Society of Illustrators, and Society of Illustrators of Los Angeles."

~ medicinemangallery.com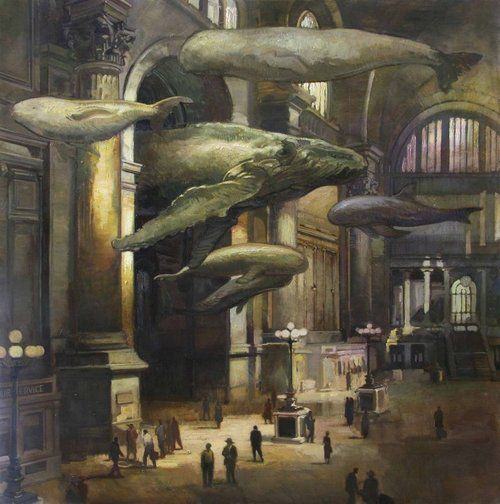 Livingston credits his inspiration to the likes of Sargent and Whistler, and studied Diebenkorn alongside the more modern Wayne Thiebaud. Looking at his more traditional illustrative works, this makes perfect sense. We can see that his landscapes strike a jarring resemblance to Whistler (as shown below), but add a twist of the "Bay Area flare" that Livingston was surrounded by during his formative years as an artist.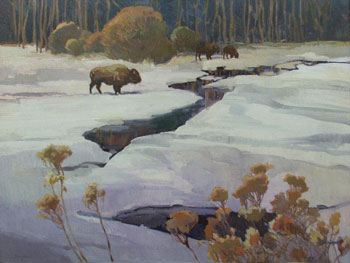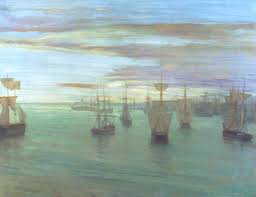 After a 10 year teaching career in San Francisco at the Academy of Art College, Livingston and his family relocated to Idaho. Much like James Elliot Bama Livingston completely switched genres and client bases. His earlier career had consisted of painting the San Francisco Board Walk for years, but now focuses on the stretching plains of the mid-west (see "Winter Landscape," above).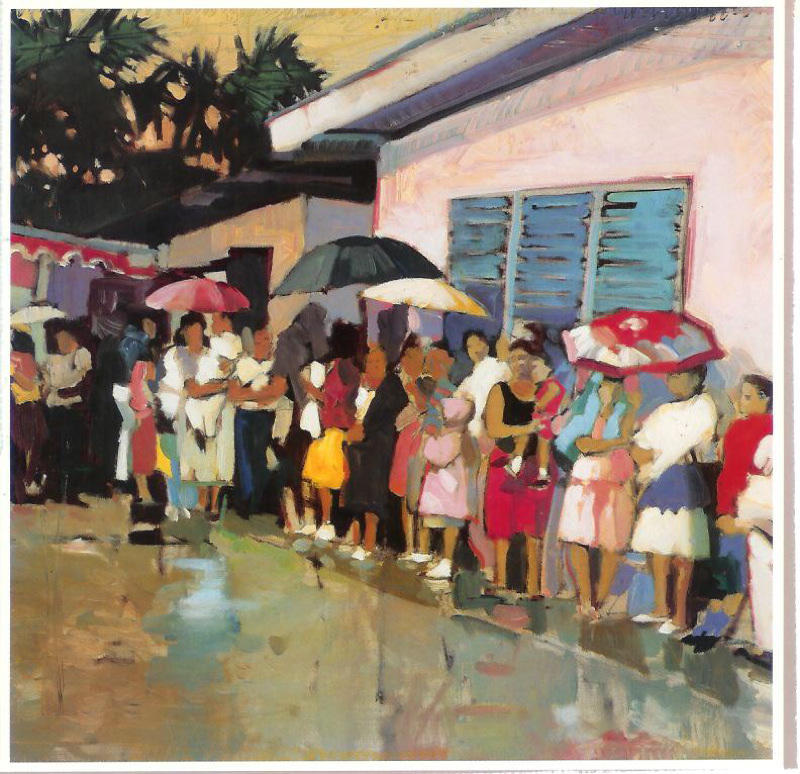 However, his newest work consists of ones similar to the original "Light Stream" that caught my eye. Livingston continues to combine natural elements with 20th century architecture and mundane scenes to create striking, jealousy-inducing images. He creates a whole other universe within his paintings, which now tend to fall under the category of fine art instead of illustrations. Livingston brings to life the classic "Night at the Museum" concept in a lively, mature, more believable way. Additionally, he does so with the intent of making it seem situationally realistic. It's this factor that makes these works of Livingston's resonate so intensely with me. It appears as if you've just hung around Penn Station too long and you've just caught a glimpse of some of the largest creatures on earth commuting home from work.
That being said, I think this quality will give Livingston's work lasting importance. Perhaps not in the eye of critics, or even in the world of professional illustration. These are the type of images that children see that make them want to become illustrators–much like the drawings that I credit my ambition to–that leave lasting impressions and stay in their mind forever. Dreamlike images (in my experience) tend to be far more impressionable than landscapes or portraits, no matter how great the lighting or colour palette is. I guess what I'm trying to say, in my oh-so-round-about way, is that Livingston's works deserve value and permanence because of how inspirational and extraordinary they are. They made me feel like I did when I first discovered art and illustration, sitting on the carpeted floor of my childhood bedroom, putting together puzzles of a golden fairy queen, realizing that I wanted to create things like that. Personally, it's works like these that deserve recognition and lasting praise over landscapes and immaculately done portraits.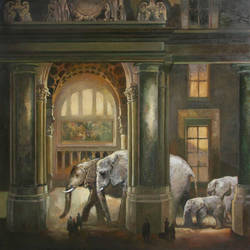 https://www.deviantart.com/francis-livingston/gallery/ https://www.medicinemangallery.com/francis-livingston-biography/ https://www.tate.org.uk/art/artworks/whistler-crepuscule-in-flesh-colour-and-green-valparaiso-n05065