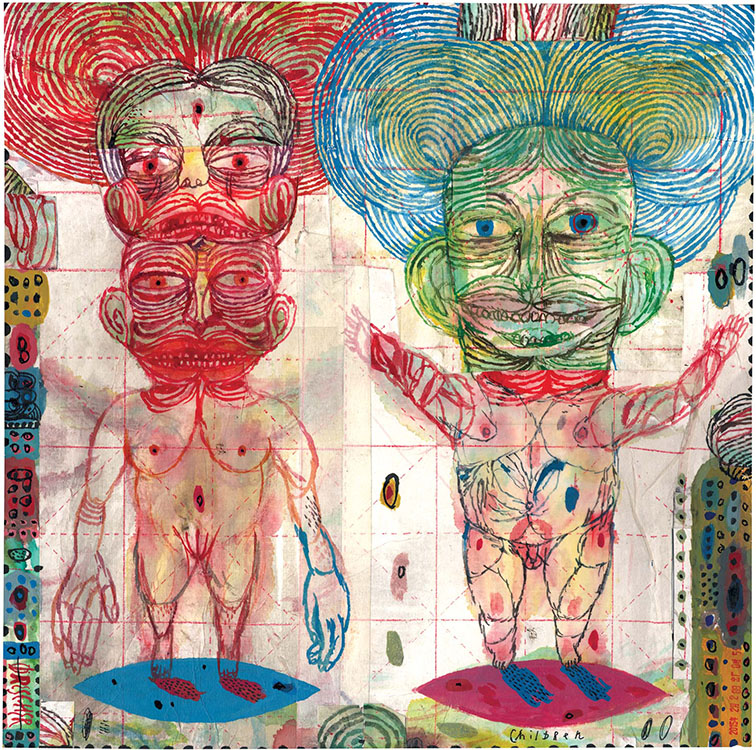 "In his artist statement, Drescher writes: "Since an early age I've been an image scavenger, my mind has always been alert to image debris, keeping ideas and images in books, which then spill into my painting and illustration. In my image making I try to register the idea of 'everything at once,' a sort of Sears & Roebuck mail-order catalog filled with an inventory of all that has ever existed in the course of organic history and human memory…scars, tattoos, cracks, memories, impressions, flashbacks, and forgotten instructions."

~ hdrescher.com
Self describing his works as "everything at once," Dreschers work is loud loud and visually abrasive in the best way possible. He incorporates so much texture into his work that viewing it is almost a tangible experience. If it was possible to use a physical sensation to describe an artwork, Drescher's peices would be itchy.Although an illustrator, he manages to blur the line between fine art and classic illustration, bringing personal metaphor into every work he creates.
His children's books are for the most part, more comfortable, although his titles are anything but. (See below, McFig and McFly, a Tale of Jealousy, Revenge, and Death). Through using a calm colour palette and a decisively more friendly line, he changes his jarring style into one that is more viscerally settling.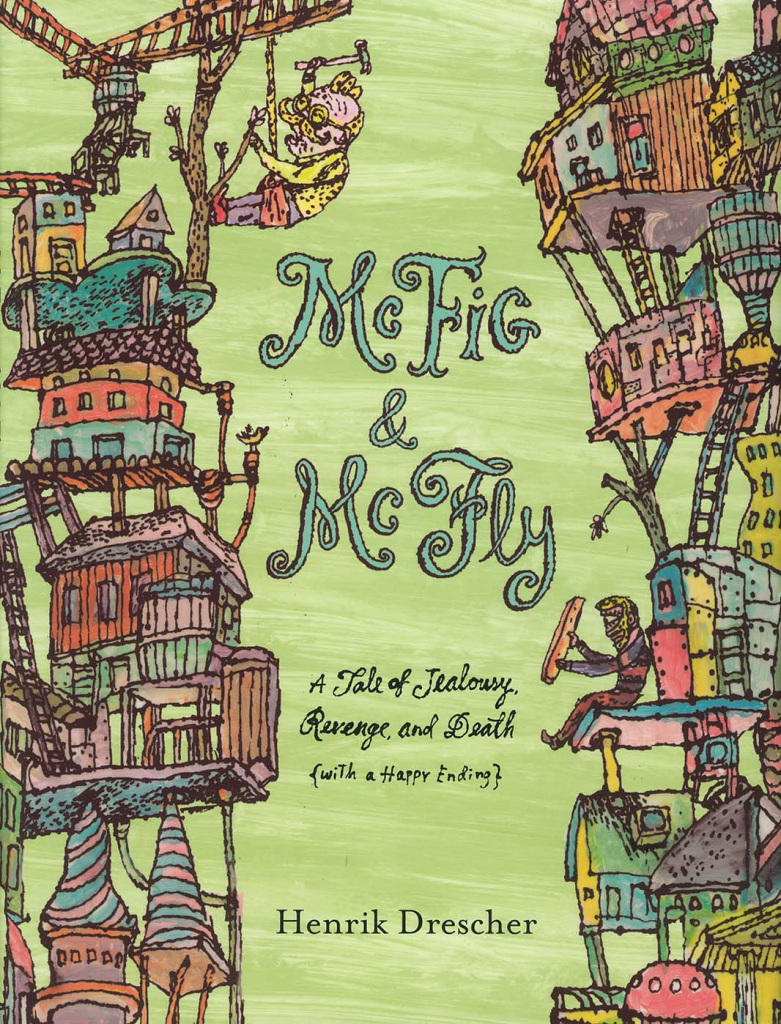 Otherwise, his work is similar to that of a mushroom trip. Don't worry, I'm not basing this off of a personal experience but rather the work of Bryan Lewis Saunders, a fine artist who has become famous for creating a body of work that can certainly relate to Drescher's aesthetic. Lewis has created upwards of 8500 self portraits under the influence of different drugs (I don't know about you, but I didn't even know there was more than 8000 drugs). The piece I'm specifically referring to, seen below, has that same itchy and tangible quality. Both Saunders and Drescher's work has the same effect on me. I'm not sure if it's the searing stares of Bryan's self portraits, or the way I can practically feel the beard hair of Saunders 2-cap taking portrait that reminds me of Drescher's unsettling, almost auditory line work.
The rest of Saunders work can be found here: http://bryanlewissaunders.org/drugs/
Although his pieces vary greatly, they bare a striking resemblance to Dresher's illustrations, mostly in the way that they both induce that tangible physical response. Some of them are plain terrifying, and they're certainly an anti-drug PSA if I've ever seen one, but they're worth checking out.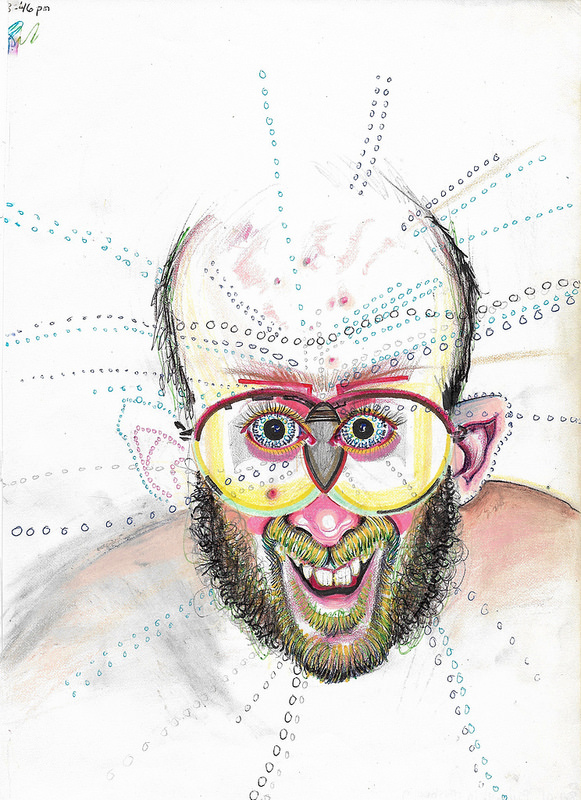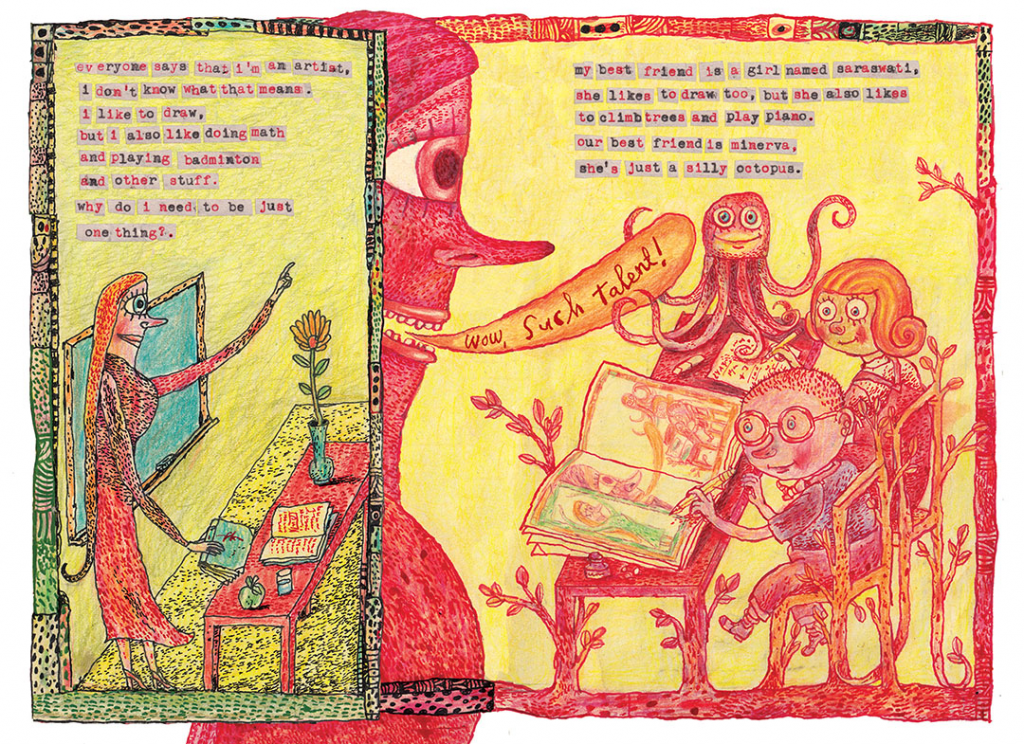 Back to Drescher: his signature noisy style began in notebooks, taking form in rough sketches he created while travelling. Originally born in Copenhagen, Drescher immigrated to the United States when he was 12, and would attend the School of the Museum of Fine Arts in Boston on a full ride scholarship. In the years after his education, he took his career on the road and travelled throughout North and Central America and Europe. His sketchbooks are the root of all of his portfolio work, he claims, filled with ideas, images, and icons from his travels. He still creates extensive sketchbooks today, and claims that the majority of his ideas come from them. Drescher takes inspiration from these for client work and for his personal fine art career.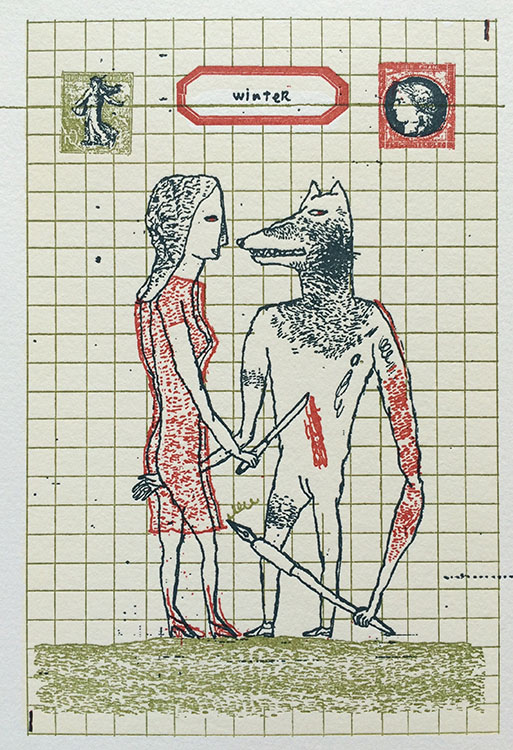 Publishing his first book in 1982, he would go on to create more than 50 books in his career. The titles range from children's books, fine art collections, notebooks, kamasutra's, and others. Drescher is currently working as a freelance illustrator for major publications in North America. Nowadays, he credits the work of Chinese landscape painters as the main inspiration for is work, a result of 10 years living there. He has been recognized by the United States Library of Congress, showing his work in an entirely solo exhibition.
Overall, Drescher brings a completely fresh perspective to what it means to be an illustrator. His work stands out from his contemporaries in a way that in my mind is rivalled only by 8000+ drugs. His work defies category, but still resonates with the viewer. Although they do admittedly make me physically uncomfortable–if I haven't mentioned that enough in this post–they bring comfort in other arenas. His pieces harbour and indescribable sense of nostalgia and familiarity. Maybe it's the fact that his illustrations have so much going on that doesn't make sense that make everything else in the world of similar diagnosis feel better. Or maybe I'm reading into it way too much, but the more work of his I discover the more I appreciate its business and jumble of textures.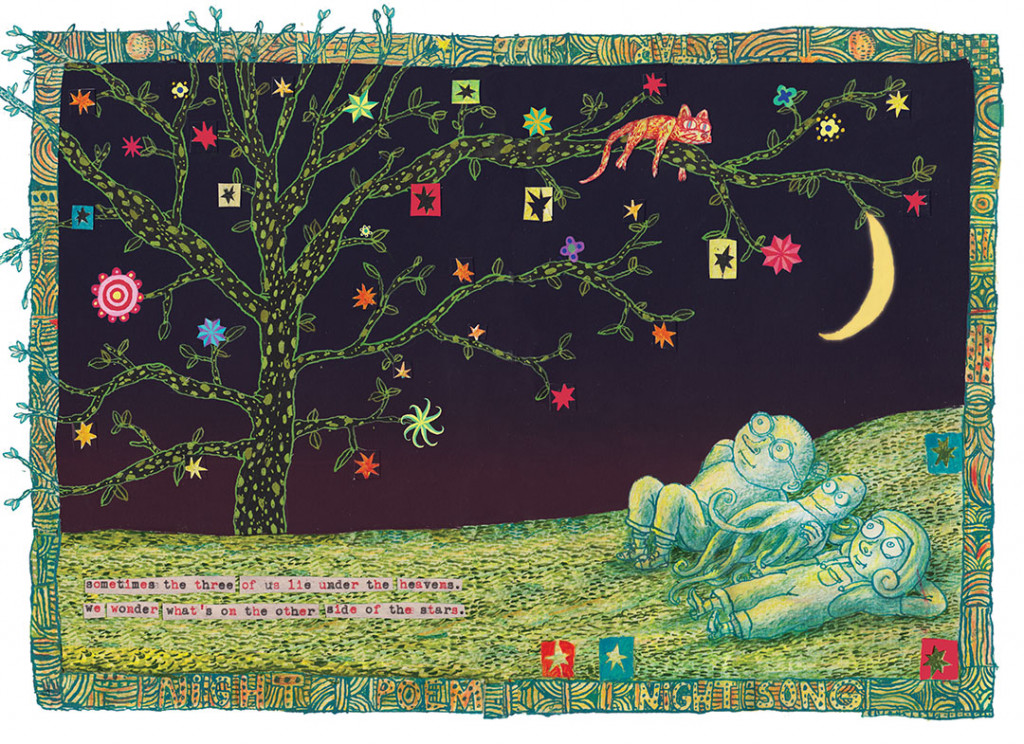 http://www.hdrescher.com/illustration/