Geissbuhler is hailed as one of the most important designers in the field of integrated brand and corporate identity. His portfolio owns almost every form of media; from posters and illustrations to architectural graphics. He is the founder of Geissbuhler design, his self titled independent design company.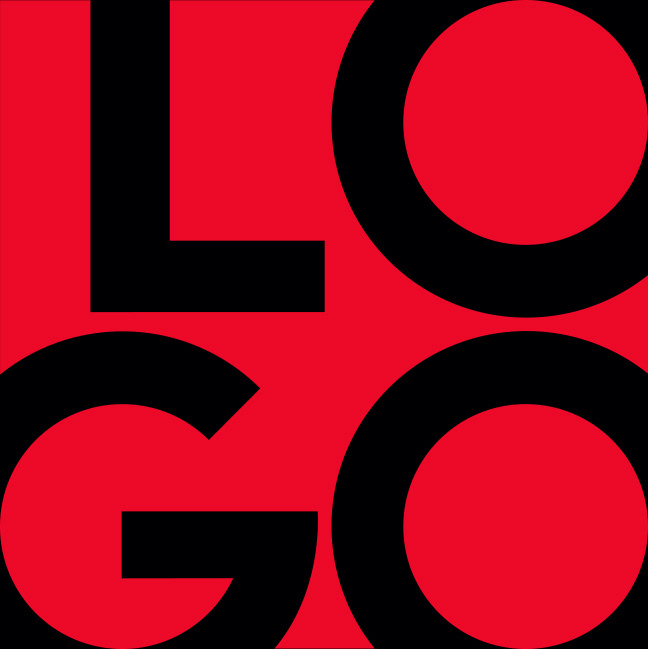 Born in Zofingen, Switzerland, Geissbuhler entered the world of design through Geigy Pharmaceuticals designing promotional material for them. This encompassed advertising, packaging, and other medias. Prior to this, however, Geissbuhler studied at the Basel School of Art and Design to get his diploma in graphic design, where he studied with Arman Hoffman and Emily Ruder.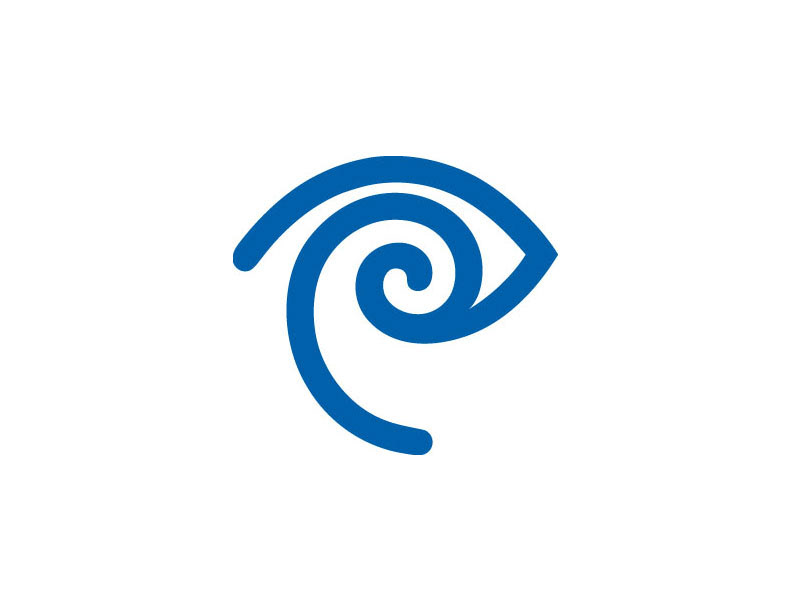 After Geigy, he went on to teach at the Philadelphia University of arts and packed up his whole family to move in 1967. He would later go on to become the chairman of the Graphic Design Department. He would move to New York in 1973 and continue his career while raising a family there.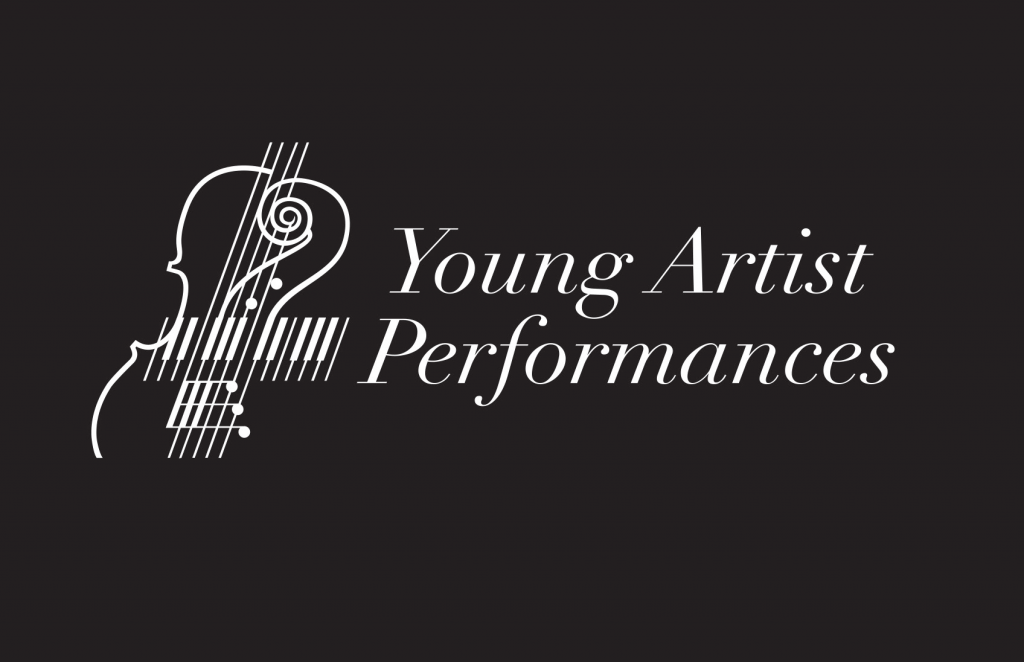 Geissbuhlers body of work is perhaps one of the largest to be seamlessly integrated into every day society. His work is everywhere, and it carries an undeniable presence along with it. His perfected style speaks volumes, whether it's in the form of the iconic NBC peacock, or in the Alvin Ailey logo that is entirely made up of dancers bodies. Geissbuhlers creations are responsible for a massive chunk of corporate culture, identity, and what it means to be successful within a brand.
Although he didn't do the stereotypical Paula Scher-esque super-graphics, he did do these amazing pieces of large scale environmental graphic design. Although Geissbuhler's designs were considerably less abstract and more logo centric, they still stand out as iconic pieces of design that have been integrated into the environment.
Take this installation titled "Freedom Movement" Geissbuhler did for Radio Free Europe in Prague. From one angle it reads "LIBERTY" in English, and "SVOBODA," also meaning "liberty" in Czech, the same word from the other angle. I can't help but be reminded of Scher's painted on super-graphics, especially in the way that if you were to look at this from virtually any other angle it would appear to only be a miss-matched heap of metal with nicely cut edges.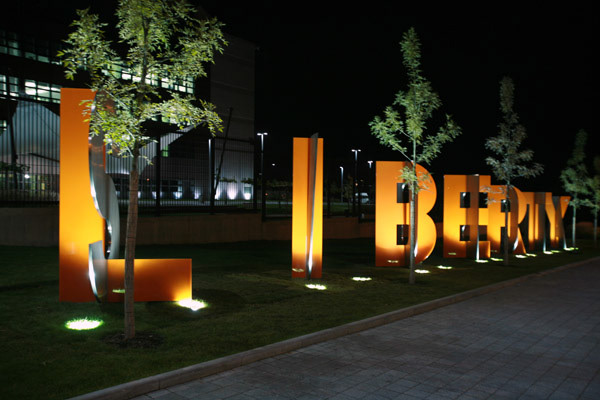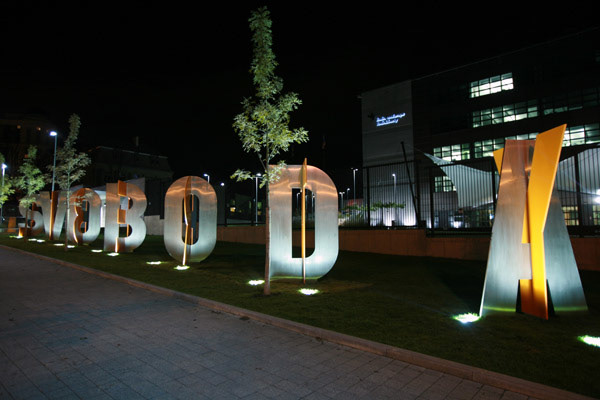 While perusing his website, there was a long long list of experience, past employments, founded companies, and achievements. At the very bottom of seemingly endless blocks of all capitalized text was a single bolded phrase.
MY FAMILY IS MY GREATEST ACHIEVEMENT.
I'm not sure why I feel the need to include that, but when you're reading lines and lines of capitalized Helvetica Light, it's nice to know that the people behind such influential professional portfolios don't entirely live by their work.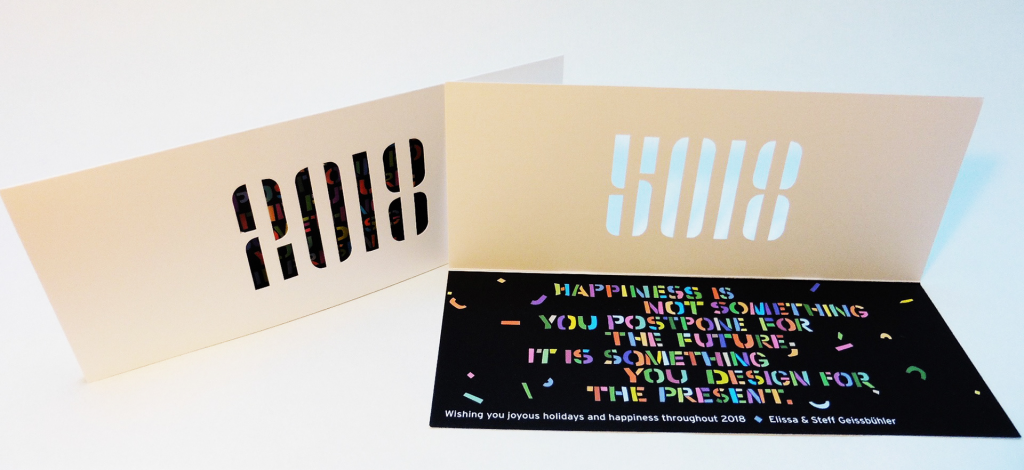 "I'M HAPPILY MARRIED TO MY WIFE AND PARTNER, ELISSA, AND HAVE FOUR TERRIFIC AND TALENTED SONS, PHILLIP, A PHYSICIST, LIVING NEAR BOSTON; LUKE, A CINEMATOGRAPHER, LIVING IN BROOKLYN, NY; ALEX, AN ACTOR AND MASTER TRAINER, LIVING IN HARTSDALE, NY; AND BEN GRADUATED WITH A DEGREE IN SCULPTURE AND LIVES IN SEATTLE.
MY FAMILY IS MY GREATEST ACHIEVEMENT."


~STEFF GEISSBUHLER